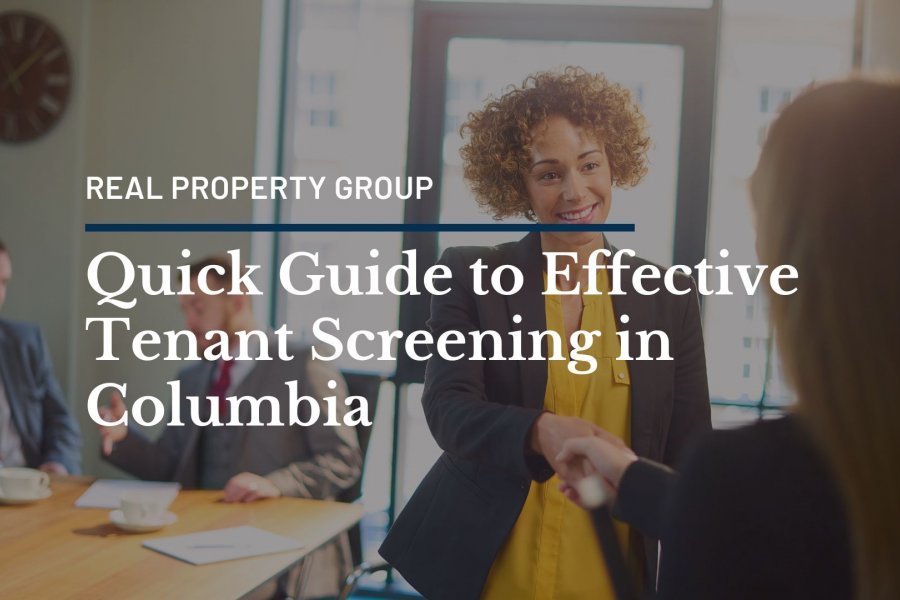 The Columbia real estate market is one of the best markets for investing in rental properties. With a growing population over 126,000 people, Columbia has many opportunities for rental property owners.
In fact, 55.9% of Columbia's residents are renting a home. This means that being a landlord in Columbia can be a lucrative business.
In order to be a successful landlord, keeping your rental property occupied with happy tenants is essential. After all, a vacant property does not generate income, but the owner still needs to pay for its expenses. As a rental property owner, you should prioritize keeping your property's occupancy rate high to avoid this.
But you should also be careful when accepting tenants as not all tenants are qualified to stay on your property. That is why you should keep an eye out for potentially problematic tenants to avoid future problems. The best way to do this is to have an extensive tenant screening process in place.
But how do you really screen tenants effectively?
To answer his question, we at the Real Property Group have put together this article to guide you through the process of effective tenant screening.
Know What Makes a Qualified Tenant
Before learning the process for tenant screening or pet screening, you should first identify what a good tenant is. Different landlords may have different views of a quality tenant. But good tenants refer to those who pay their rent on time, take care of the premises, and comply with the terms and conditions provisioned in the lease agreement.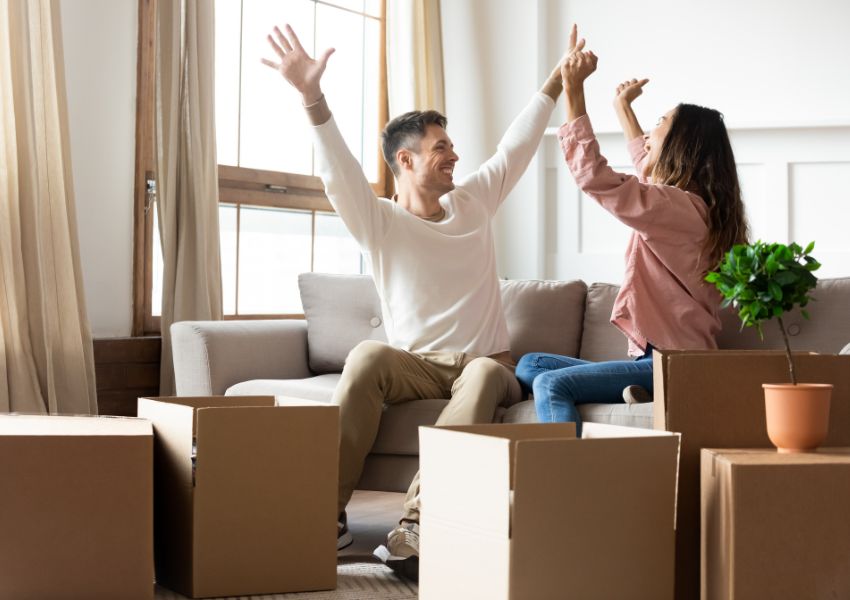 To spot highly qualified tenants, make sure to look for these critical renter attributes:
Financial capability to pay the rent
Job and income stability
Good tenancy record
No issues with past neighbors and landlords
As a landlord, you should learn to identify the good prospects from the bad. This helps minimize your risk and protect your business from losses. In order to do this, you should screen applicants thoroughly before accepting anyone into your rental home.
The Steps Involved in Tenant Screening
To screen tenants effectively, these are the crucial steps that should be followed:
Decide on Your Criteria
Setting minimum criteria is an important step in the tenant screening process. This means you have a set of standard criteria to work with before you start checking any application. This will help you decide which applicants are most likely to succeed in your property.
Below are the most common criteria that you should include when choosing tenants:
Credit Score: Some landlords set a minimum credit score requirement for their applicants. Those who do not meet the credit score requirement will be naturally eliminated during the tenant screening process.
Income and Other Financial Resources: Another common requirement is a minimum household income. You want to make sure that the tenant has enough financial resources to afford to pay the rent.

Rental History: The applicant's rental history is a crucial factor that can determine whether or not he/she is a good tenant. Make sure to check with their past landlords and neighbors to verify if the applicant has been involved with rental-related issues that may be a red flag like property damage.
Meet the Applicants and Ask Questions
Meeting the applicants is a great way to pre-screen them. Make sure to inform your applicants what your non-negotiable requirements are. This will allow you to get rid of unqualified tenants (i.e., those who do not meet the requirements).
Also, by communicating clearly, especially about their past tenancies and financial resources, you'll catch red flags if they show signs of discomfort or refuse to answer. In case this happens, don't waste your time on them anymore.
Review the Rental Application Carefully
The rental application should ask for important information such as the following:
Contact information
Current address, and if the applicant is renting, ask for the landlord's information (name and contact number)
Prior residence history (including landlords' names and contact info if these are rented properties)
Employment history, including current and prior employers, job title, salary range, length of employment, and any contact person or reference

Authorization for credit and background check
This is when you should review the applicant's income. Ideally, the income should be at least three times the rental rate. But this could vary depending on the applicant's unique circumstances.
Verify the Applicant's Information
Verifying the employment and income of the applicant is important because it allows you to determine whether or not they can afford the rent. Also, it helps you catch any applicant who lied about any information in the application form.
To avoid getting tricked by fake references, make sure to check the company name and contact details first to ensure that the applicant wrote the correct information.
Calling past landlords is also a crucial step in tenant screening. As mentioned, this allows you to identify potentially problematic tenants. When calling the landlord's contact information from the application form, ask for an available rental unit first to make sure that you are indeed talking to landlords and not fake references.
Make a Decision
If you have decided that an applicant passed all the qualification requirements, you can call them right away. Here, you can talk about the provisions, terms, and conditions of the lease. Otherwise, if you think the applicant is not qualified, you can reject their application by sending an email. Note that you don't need to provide any reason for non-acceptance.
Bottom Line
If you feel uncomfortable performing the tenant screening process on your own, hire a professional rental property manager. Real Property Group can help you screen tenants for your Columbia rental property.