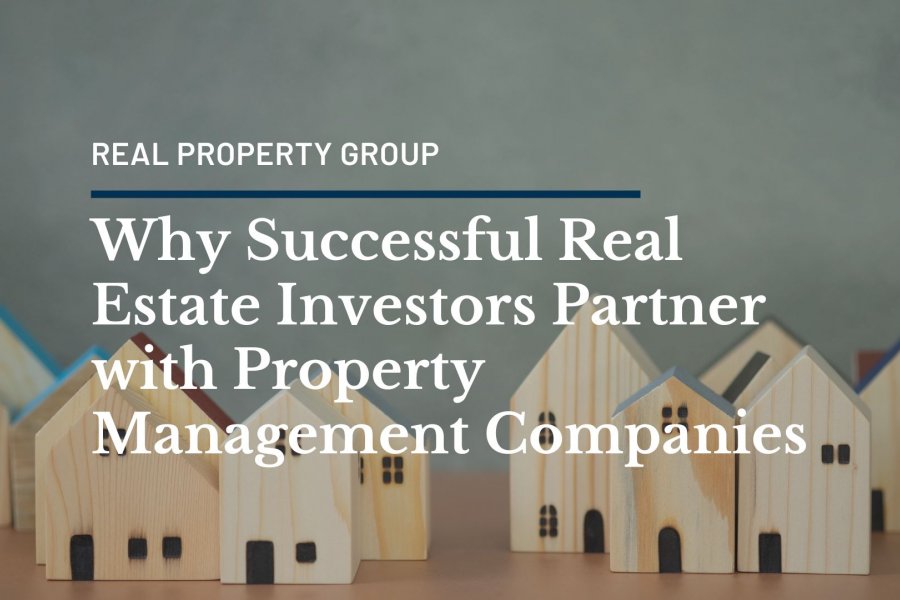 Making decisions is a big part of owning property. Everything from the tenants you want, to the amount of upkeep your property requires and even whether the local area still meets your requirements. Another crucial decision is whether you pick a property management company to take care of your investments.
Real estate is typically a great investment. So, it's critical if you're inexperienced, to find the best property management company for you. Some owners might lack the resources or time needed to independently operate rental properties.
Partnering with a reliable property management company like us at the Real Property Group can help to take care of the ongoing responsibilities of managing a property. Consequently, your time and money are saved.
What Is Property Management?
It is the responsibility of the property manager to safeguard your residence. This may mean handling maintenance, answering questions from tenants or anything in between. They are typically used by property owners to manage their business operations and their client's real estate investments.
Rental property management also involves overseeing routine tasks like keeping the units clean and restoring any damaged rental amenities.
In addition, a property manager is responsible for finding a qualified renter immediately if your rental becomes vacant. As implied by the name, a property manager oversees all facets of the rental, including leasing, rent collection, marketing unoccupied units, and scheduling maintenance.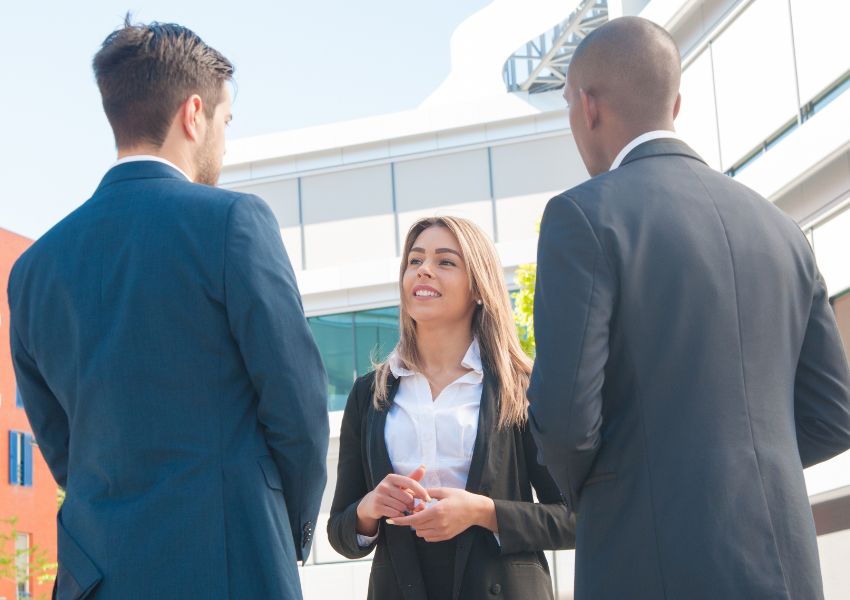 Is a Property Manager Worth It?
Many real estate investors believe that employing a property management company is an expensive move. Many investors, first and foremost, do not want to be landlords. This is because being a landlord requires specific skills to effectively handle maintenance, upkeep, repair, and any tenant concerns.
But that's not all, a property manager has plenty more benefits including those listed below.
Providing Marketing Expertise
Advertising your property is crucial as this is how your prospects receive information about your vacancy. So, when you hire a property management company, you're hiring their marketing expertise.
Arranging Property Showings
The ability to arrange and show prospective tenants your property is a major advantage. So, when you hire a property management company, you can trust in them and their experience to arrange property showings and gain results.
Gaining Market Knowledge
A capable property manager should understand how to create an optimized rental value that will increase your income while maintaining a great relationship with your tenant.
Building Relationships
Even if your property houses outstanding tenants, maintaining positive tenant relations can be difficult. Companies that manage investment properties can interview possible renters, deal with their complaints, screen tenants, collect accrued rent, and, if necessary, supervise an eviction process.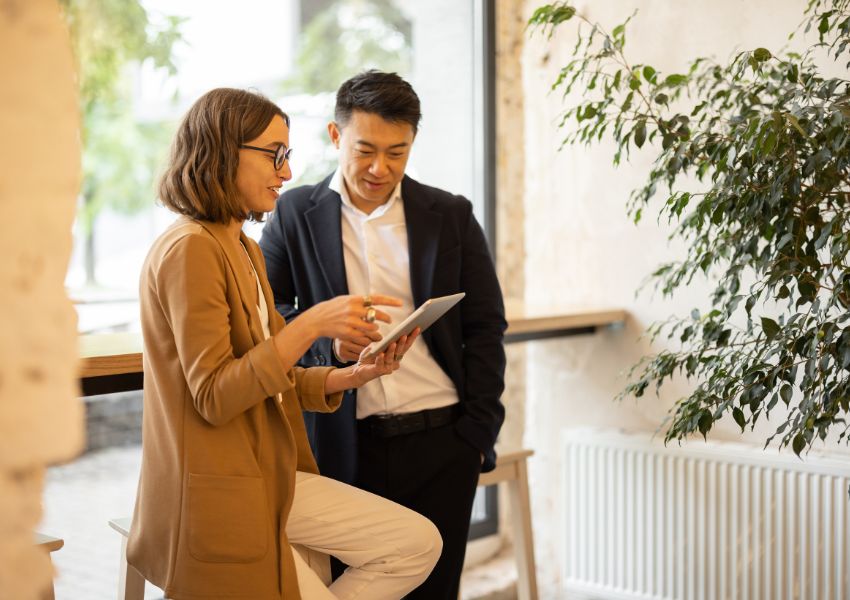 An effective property manager allows you to focus on the bigger picture and grow your investment portfolio.
Repairing and Maintaining the Property
Every property needs routine upkeep and any necessary repairs. Property managers typically work with a reliable team of professionals who solve issues accurately and completely.
Hiring an Investment Property Manager
Investment property managers will usually ask for 8–12% of your rental value, so you want to make sure you hire a good one. So, you should constantly evaluate their skills and your results. Do extra study to identify a property manager that meets your unique requirements rather than basing your choice only on costs.
Decide early what you really want from a property manager. Draw up a list of your requirements and then follow it to help you choose the ideal business to represent your property. After that, properly investigate and communicate with them to find out more about how pleased their clients are, ask for references and get in touch with a few of their current clients.
Although there are significant expenses associated with managing investment properties, working with a successful property management company could boost your ROI quickly. The benefits of working with an investment property management company include:
Property managers will collect rent from tenants and deal with maintenance and repair concerns as they arise.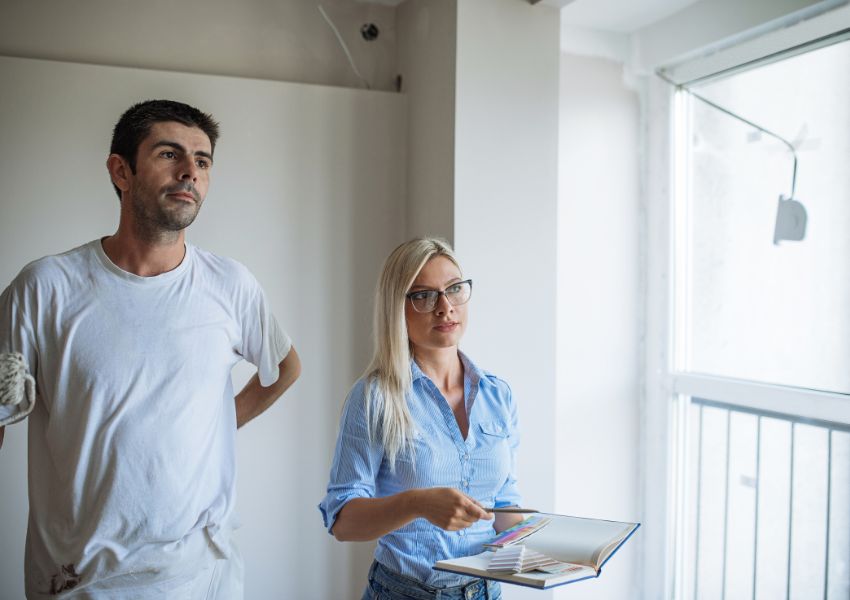 Property managers have the authority to deal with tenants who are behind on their rent.
There will be detailed records kept of everything that occurs by the property management.
Future vacancies will be advertised, and property managers will work to fill them as soon as they become available.
Bottom Line
Great property management companies are immensely valuable but can be hard to come by. An expert property manager may advise investors on how to spend capital wisely and then help them make money overall.
But the management fees are more of an investment than a cost. There is no reason to believe that even a novice investor will not benefit from working with a management company.
Are you a Missouri landlord seeking a qualified manager?
At the Real Property Group, we can support your growth and help you get the most out of your investment. We can meet all of your Columbia property management demands thanks to our expertise, resources, and reliable relationships.
We provide you with upkeep, results-driven promotion, regular inspections, and legal help. Real Property Group will provide you with all the expert services you require to maintain the value and condition of your home. Get in touch with us to learn more about our property management services in Columbia!