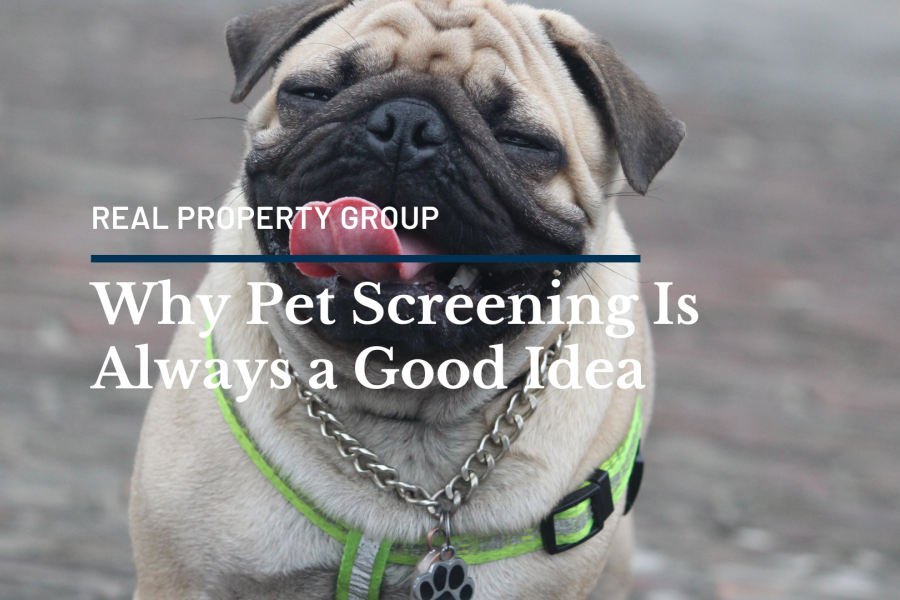 Pet ownership has significantly increased in recent years, so the demand for pet-friendly rentals is on the rise. This means that if you allow pets in your rentals, you'll be able to attract more tenants and fill your vacancies quickly, thus reducing risks of a vacant unit.
Additionally, pet owners typically stay in rentals for longer periods and are willing to pay higher rent prices.
Despite all these benefits, it's important to remember that allowing pets on your rental can put your investment at risk. A pet-friendly rental has a higher risk of facing issues such as property damage and tenant complaints. However, you can avoid most of these problems with a thorough pet screening process.
To help you get started, the experts at Real Property Group have written this guide. Keep reading to learn why pet screening is so important and how to make this a smooth and stress-free process for both you and your renters.
What Is Pet Screening?
Pet screening is similar to an average tenant screening process. It's an assessment that helps you determine whether a pet will be a good fit for your rental property.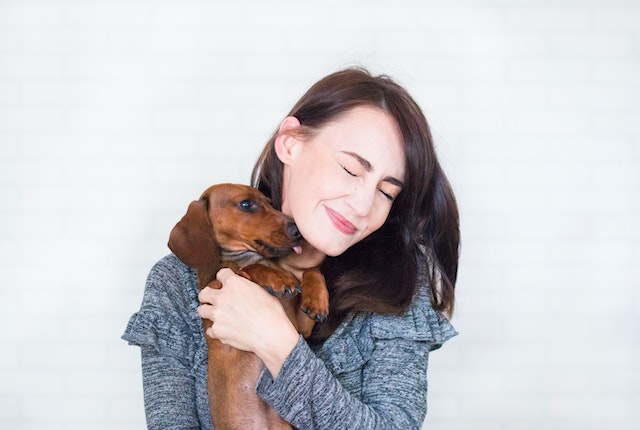 This process checks criteria such as the pet's breed, behavior, and medical history. Pet screening should be performed on all kinds of pets, whether it's dogs, cats, or other animals.
The Benefits of Pet Screening
Pet screening can help you prevent property damage and neighbor complaints. Plus, it can provide you with the peace of mind of knowing that your property is in good hands throughout a tenancy. Additional benefits of screening pets before allowing them into your property include:
HFinding Responsible Tenants
Caring for a pet requires a lot of dedication and responsibility. If an applicant takes good care of their pet, they are likely to be a responsible tenant who pays their rent on time and honors the lease.
Higher Rent
Pet-friendly rentals attract a higher number of applicants, which allows you to charge higher rent for your unit. Plus, adapting your home to welcome pets can significantly increase your property's market value over time.
Long-Term Tenancy
Finding pet-friendly rentals can be difficult, so most tenants with pets look to stay on a rental for the long term. This means a reliable income and a stress-free tenancy for you.
Reduced Tenant Complaints
Allowing a tenant with a poorly behaved pet to rent your property can lead to noise complaints or even legal disputes. Pet screening, however, can help you avoid these common tenant complaints.
Making Your Rental Stand Out
Pet-friendly rentals are a niche market.
Allowing pets in your rental can give you a competitive edge. However, even if you have this edge it is important to avoid marketing mistakes.
Complying with Fair Housing
You can comply with your local fair housing laws by performing pet screening and making sure to only turn away pets if you have a good reason.
The Pet Screening Process
Pet screening provides you with in-depth knowledge about a pet's health, behavior, and personality so you can determine whether or not to take them on in your rental. This process often includes an application questionnaire and in-person meetings.
Application Questionnaire
This is where you get to ask owners what their pet is like.
Make sure to include general questions about the pet, such as breed, age, and whether they're house-trained, as well as health-related questions. These questions can include whether they're up to date with vaccinations and whether they have any health issues. It's also important to ask about the pet's behavior.
Below are some questions you don't want to forget during the initial questionnaire:
Is your pet spayed or neutered?
Have you and your dog completed any training courses?
Is your pet friendly towards strangers and other animals?
Is your pet litter/house trained?
Do you keep your pet on a leash when going for walks?
Do you clean up after your pet?
How much time does your pet spend alone each day?
Does your pet have any behavior issues such as bared teeth, growling, excessive barking, or aggression towards other animals?
Has your pet bitten a person or animal before?
Is your pet registered and has identification?
In-Person Meeting
After the initial questionnaire, you should schedule an in-person meeting. This will let you get a better understanding of what the pet is like. It can also help you spot problematic behaviors early on.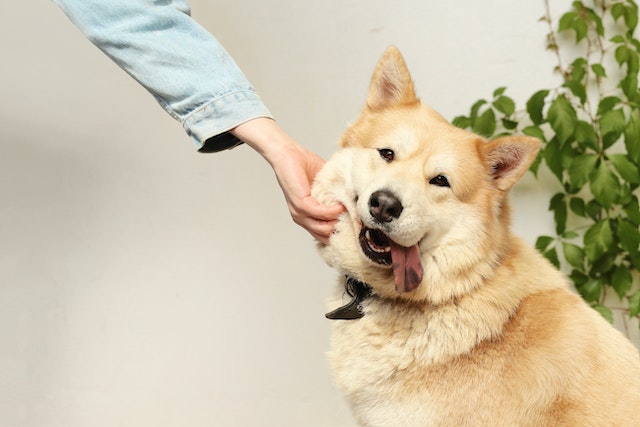 Keep in mind that some pets are nervous around new people, so the initial interaction may not be enough to determine whether they're well-behaved. If you do not have experience interacting with animals, consider hiring a licensed professional to handle or be present at the screening.
Include a Pet Clause in the Lease Agreement
Pet screening can reduce most of the risks that come with allowing pets into your rental property. To further protect your investment, it's important to have clear pet policies in all your rental agreements. Make sure to include the following key points:
Type of screening you'll do
Types of pets you are allowing
Fees and any deposit associated with your pet policy
Rules concerning pet waste and cleaning
Pet behavior and noise guidelines
Penalties for property damage
If it's your first time allowing pets into your rental property, hiring a professional screening service or property manager is highly advised. They can help you find the perfect fit for your rental without the hassle!
Bottom Line
Welcoming pets into your rental property can help you attract responsible, long-term tenants. However, determining whether a pet is a good fit for your unit can be a complicated process. Now that you have a better understanding of the pet screening process, you can do it yourself or hire a professional to help you.
If you have more questions about pet screening, contact Real Property Group! Our team of dedicated experts is here to help you keep your investment protected and maximize your return on your investment.