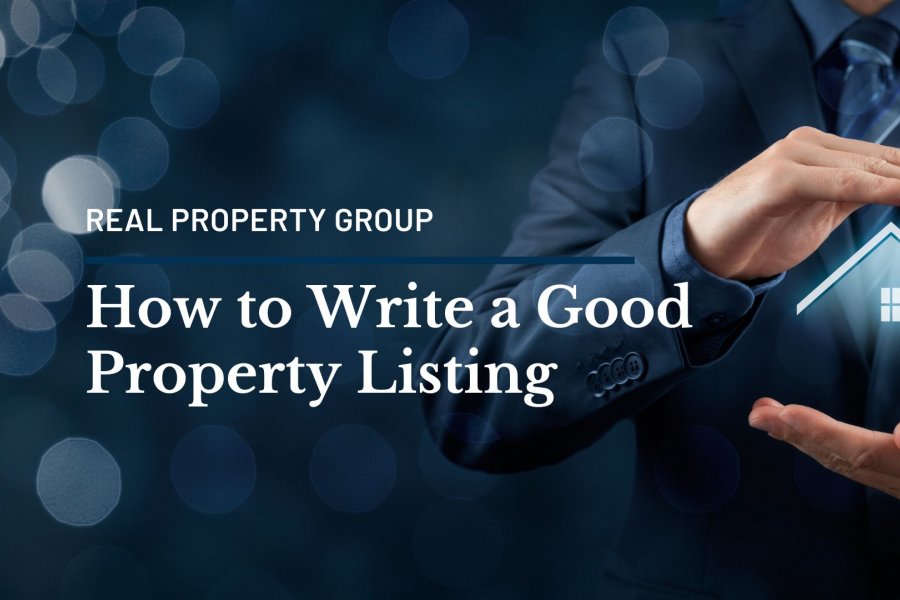 Property listing is a common term used in the real estate industry. A great property listing should read like a great piece of marketing. But the key difference between the two, is the layout. But what separates a great property listing from a mediocre one is the ability to describe the property in a way that captures a potential renter's eye.
A good property listing is simple, and today we at Real Property Group will take you through how to write a good property listing.
Create a Compelling Headline
Your listing's headline will be the first thing a prospect will read. So, it should grab their attention and entice them to read on. Here are a couple of solid headline ideas that combine the most important details, with some flair:
"Beautiful 2-bedroom all-ensuite with a peaceful backyard"
"Remodeled duplex a few minutes from Downtown"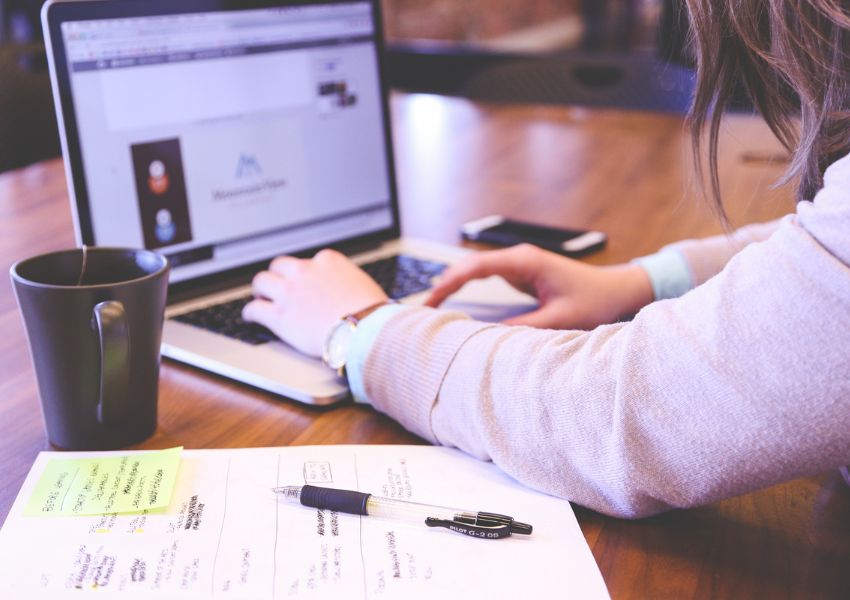 Describe the Property
The most important aspect of writing a good property listing is getting the details right. When you describe the property, you want to be brief, but accurate. Make sure to give your prospects all the information they need, for example: the number of rooms in the property, the square footage, and the amenities included in the lease.
All this basic information is very important to prospects as they will want to know exactly what they are viewing and set their expectations correctly.
Take Great Photo's
When you create a property listing, photo's, videos and other forms of content form the basis of a lot of what a prospect may do. Technology and the habits of prospects has meant that landlords need to shift their focus towards visuals during marketing.
What you use to take these photo's with is also incredibly important. Even though smartphone cameras are very effective, you should avoid using them for marketing.
The smart thing to do is to deliver value by posting quality photos on your listing. The best option is to hire a professional photographer who has done this type of work before and one who has great recommendations.
If that isn't possible, here are a couple of tips that should help you:
Light the Property. Lighting is incredibly important, to take a good photo so make sure to open any curtains.
Film From a Corner. When you film from a corner you capture every aspect of the room.
Use Landscape Mode. When you film a room in portrait, it looks smaller than it is. So, film in portrait to get the most out of your picture.
If you really want to entice prospects, you should consider creating a video tour of the property as well.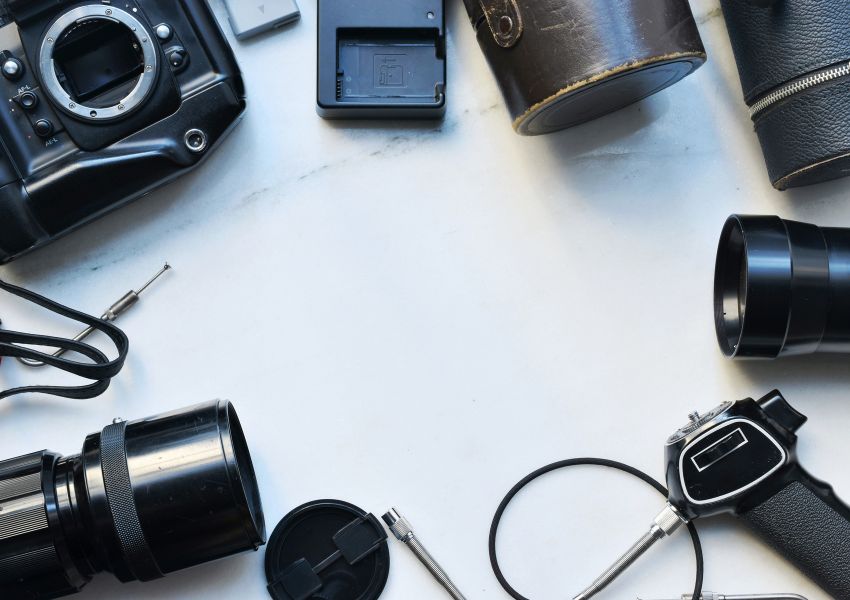 List Any Promotions
To get an edge in the rental property industry, sometimes you need to go above and beyond the normal. This could mean offering your prospects a free car parking space, a discounted rent rate for signing a longer lease, a free clean by a professional service, or anything else you can think of. You can also promote any renovations you have made and the impact they have had on the property.
Just like any other marketing process, when you create your rental listing, you want to reel your prospects in by offering them something special.
Engage With Your Clients
One of the most important aspects of being a landlord is building positive relationships. Not just with realtors and other contractors that may work on your property. But with the tenants that live there and any prospects you might want to have living there in the future.
A lot of their decision about renting your property will be on whether they feel comfortable working with you or not. So, make sure you engage your tenants and prospects and make sure they are comfortable with you.
You'll also find building this relationship from the marketing process helps you avoid complaints as a prospect or tenant will feel more comfortable approaching you about issues regarding your property.
Observe the Fair Housing Laws
A proactive landlord should look to understand exactly what laws define how their business can act. When we consider property marketing, we are also considering the Federal and State Fair Housing Act.
The Fair Housing Act is the legislation that we would refer to when constructing a rental advert. This is because the Fair Housing Act is what gives every citizen the right to fair housing. Meaning, certain characteristics, such as race, familial status, and national origin are legally protected.
So, when you're constructing your advert, make sure to make it neutral in terms of who you are looking to rent to. If you don't, you will open yourself up to legal action.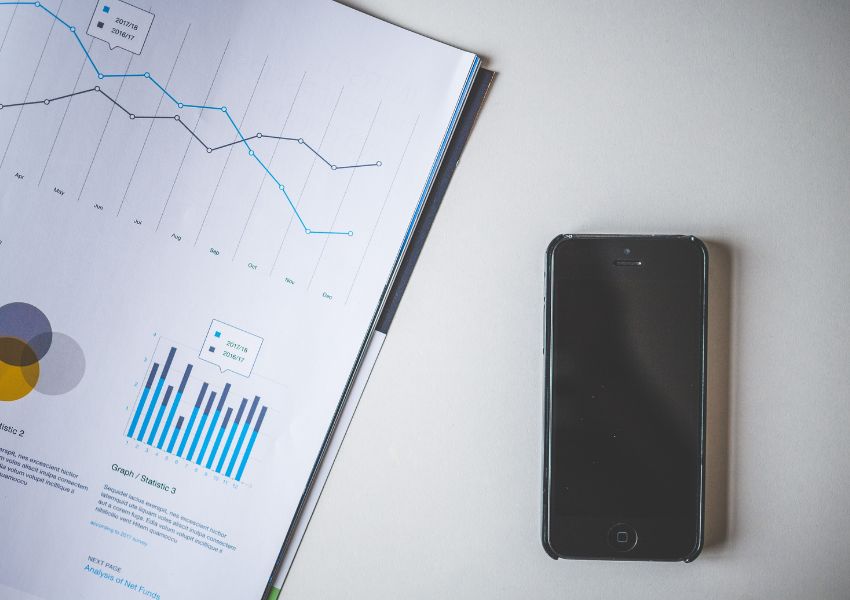 Include a Call to Action
A call to action is a simple statement that informs the prospect about what to do next. But it should also empower the prospect to make the next move by applying some form of pressure. An example of this is below:
"Don't miss out on this great home. Make an appointment for a personal tour today."
"This home won't last long – contact us today before it's gone,"
Bottom Line
Writing a great rental listing is one of the most effective ways to change a prospect into a tenant. It gives the prospect the most important information that they need to make the right decision. But it's not just about writing a great description, you need to accompany it with great photo's and then build a positive relationship with those prospects.
If you have any questions about building a great property listing. Or any other aspect of property management please, don't hesitate to contact us at the Real Property Group.