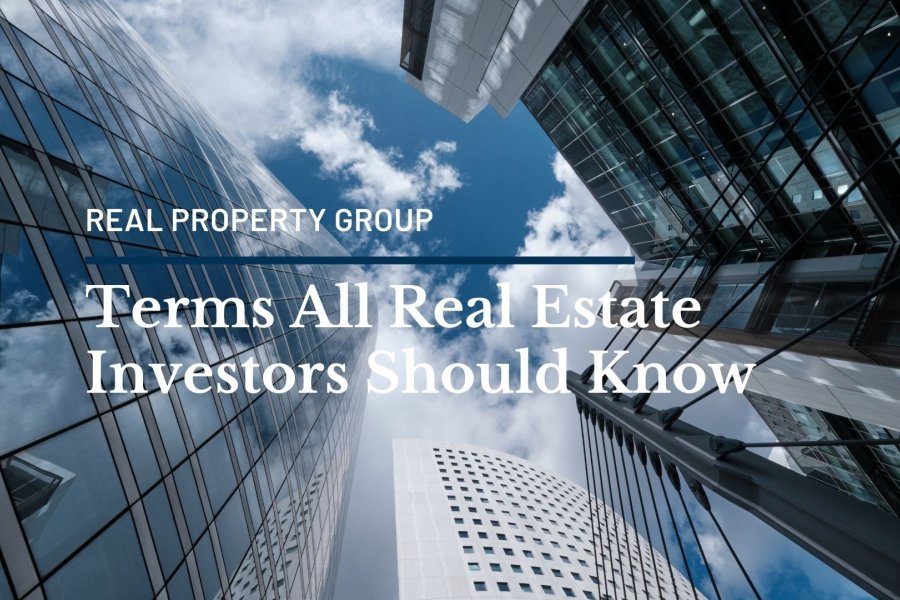 Few investments can offer the same consistency and stability as real estate. Investing in a rental property not only assures investors of passive income but the appreciation in property value and tax incentives together make real estate a great way to build wealth.
But part of being a successful investor is knowledge of the industry. Which is why, we at Real Property Group, highly recommend that potential investors do their homework, and the terms used by the industry.
In this article, we will describe several key terms that you should know as a property investor.
Property Manager
A property manager is an individual or a company that can fully handle any situation regarding your rental property. Their range of services could include the collection of income, marketing, tenant screening, maintenance, and compliance with local and State laws.
Most property owners rely on property managers because of their knowledge and expertise in real estate.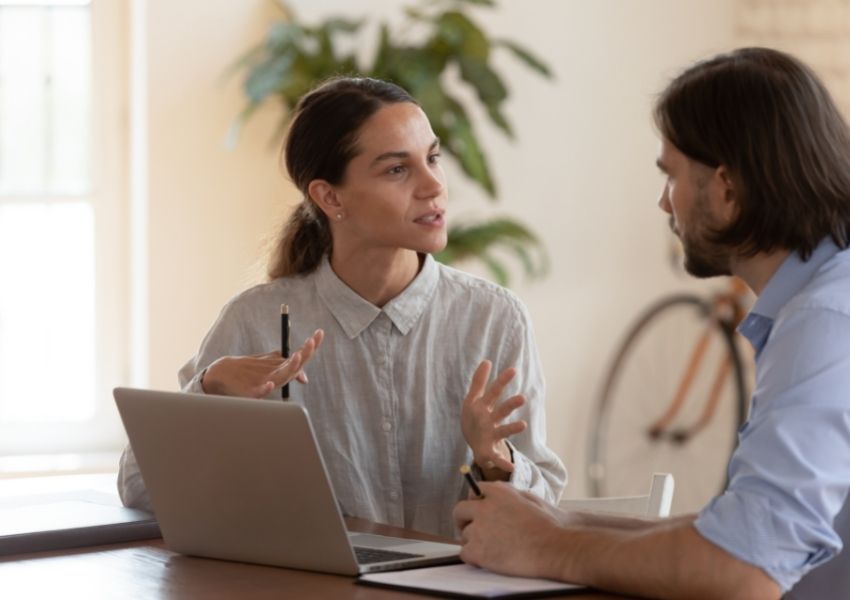 Broker
A broker is a buyer or seller's representative in a real estate transaction. They have the education and training to help them fulfill the needs of their client and help close a deal.
A professional real estate broker has a license that gives them the powers to operate within the State.
Rental Property
This is a type of property which is leased out to a tenant. The property owner or landlord then receives compensation as rental income. Compared to other types of investment options, a successful rental property can offer investors a flow of passive income.
Townhouse
A single-family residence, with multiple stories, and shares a wall with another residence. These properties are popular in urban areas where land is at a premium.
Homeowner's Association
Referred to more often in its shorter form, HOA, this is an entity that manages the daily operations of a planned community. The HOA determines and enforces the policies of the community with regard to maintenance, service charge, noise policy, gatherings, and more.
If one is planning to purchase in a planned community, it is recommended to read the rules of the HOA before closing the sale.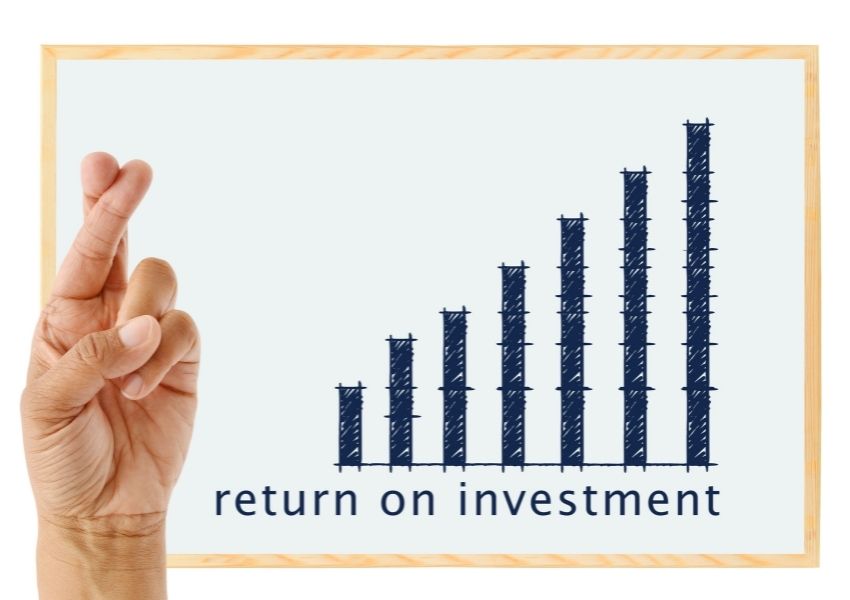 Return on Investment, ROI
If you have some experience with investment, you may have heard of the term – ROI. This is a financial indicator used to determine the viability of an investment.
It is calculated by subtracting the expenses from the earnings, and later on, dividing the result by the cost of the investment.
Co-signer
When someone co-signs a document, they are serving as a guarantee should the primary party fail to meet a certain obligation, which in most cases is a financial obligation.
Debt Service Coverage Ration, DSCR
This term most applies to those looking to secure loans for a property purchase. The DSCR is used by lenders to determine if the rental property has the capacity to service the loan.
This financial metric examines two particular figures, the interest payments made monthly versus the net rental income.
Appreciation
This term refers to the increase in property value over time. Provided that you have invested in a vibrant market, most properties appreciate value over time.
There are several reasons that contribute to this including growth in population, the local and regional economy, local ordinances and regulations, and the general business environment.
Depreciation
Opposite to appreciation, this refers to a loss in property value. Several factors could be responsible for this including an increase in crime, the relocation of a major employer, or a natural disaster. But depreciation can also occur through **wear and tear**.
Security Deposit
Often in the form of money, this is a deposit that provides guarantees to the landlord should damage occur in the property, in addition to the rental income. It is a one-time, refundable payment that is governed by State Landlord-Tenant Rules.
The security deposit seeks to protect the landlord from any risks from the tenant. This may be in the form of damage to the property, defaulting of rent, or violation of other property rules in the lease agreement.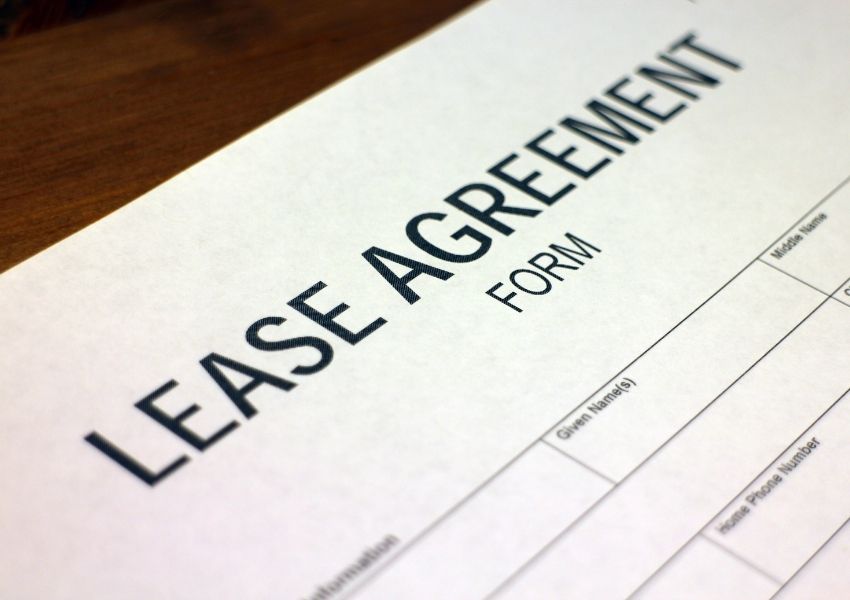 Lease Agreement
The lease agreement is a document that dictates the relationship between the landlord and tenant. A lease agreement must comply with the provisions of local ordinances, State rules, and federal laws.
Fair Housing Act
As per the Civil Rights Act, every citizen has an equal right to housing. Provided that they can afford to pay the rental income, a landlord must be ready to offer housing to any tenant.
The Fair Housing Act adds to this by stating that a landlord cannot discriminate against a potential tenant by virtue of their gender, race, sex, nationality, or religion.
Bottom Line
Do you need advice on how to start your real estate journey in Missouri? Then the experts at Real Property Group are the property specialists to call upon.
We have the experience, expertise, and resources required to maximize the potential of your prospective investment.
We offer a wide range of property solutions for our Missouri clients. Get in touch with our experienced property managers and receive a quote for our property management services. Our team is looking forward to getting in touch with you.