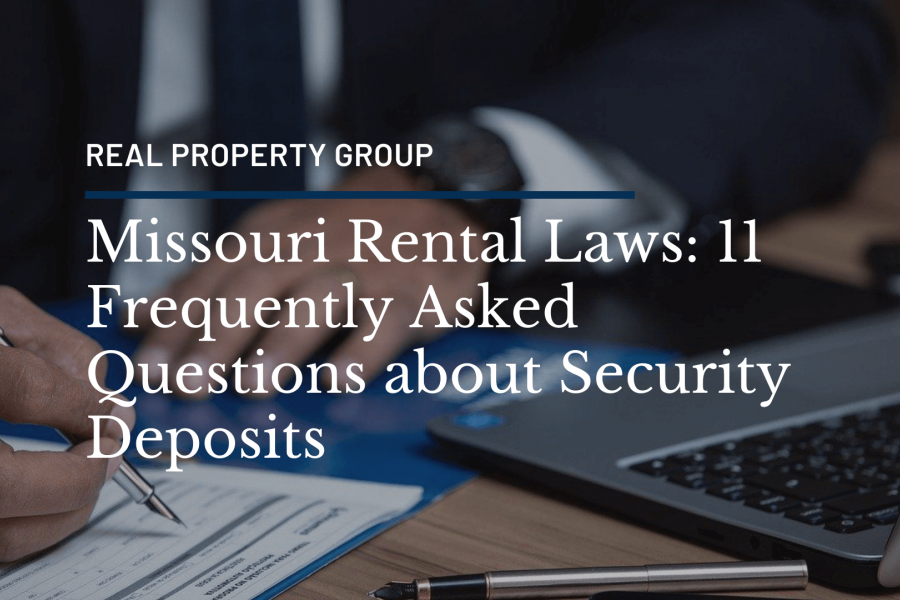 A Missouri landlord is likely to require a security deposit from their tenant prior to or upon move-in. They require this deposit for the following reasons:
To help cover any utility bills that a tenant does not pay before they move out. When a tenant signs a lease, most, if not all, of the utilities will be transferred to them. If they move out without clearing a bill, landlords have a right under Missouri's landlord tenant law to deduct the cost of paying the utilities from their security deposit.
To help cover the cost of professional cleaning upon a tenant's move out, if it is necessary. Most leases require that a tenant leave the rental in the same condition it was when they moved in. If they do not, Missouri landlords can make the appropriate deductions from their security deposit to cover the cost of fixing this.
To help cover nonpayment of rent. If a Missouri tenant fails to pay their rent, this is a serious violation of the lease agreement. Should this occur, landlords are entitled to make deductions from the security deposit to cover the cost.
To help recover lost income if a tenant abandons the unit. A Missouri landlord is also entitled to make appropriate deductions from a security deposit in the event that the tenant abandons the Missouri unit without paying their fees.
To help cover the cost of property damage. Examples of this include large holes in the walls, paint of unauthorized colors, or a broken toilet seat.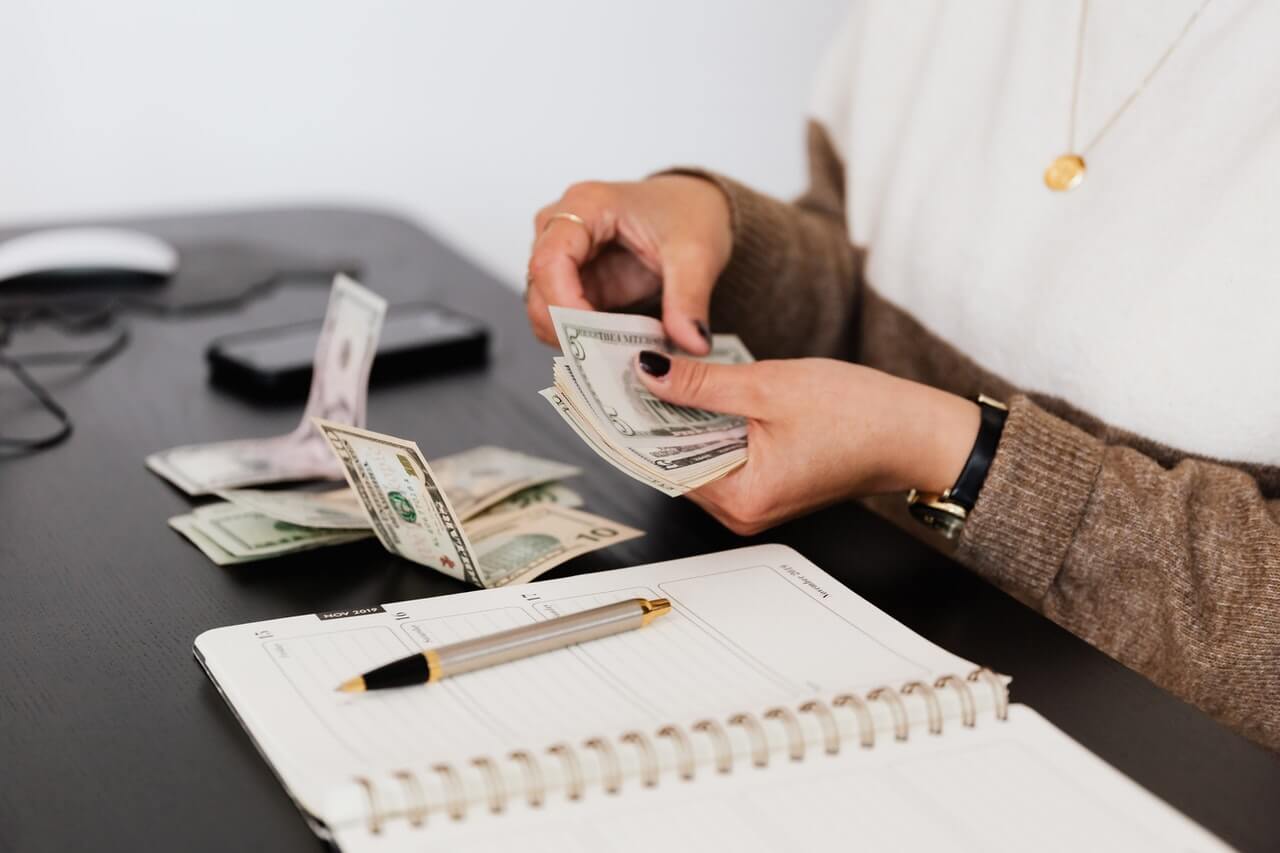 As a Missouri landlord, it's important that you understand the Missouri landlord-tenant laws that relate to security deposits. This will help you avoid conflicts with your tenants about the deposit that may end up in costly legal battles. With that in mind, take a look at the answers to the following 11 commonly asked questions regarding Missouri's security deposit laws:
1. What's the maximum security deposit amount a landlord can charge their tenant in Missouri?
Under Missouri's security deposit law, the maximum amount landlords can charge for their security deposit in a tenancy cannot exceed the equivalent of two months' worth of rent payments. For example, if the monthly rent is $1,500, then a landlord can't charge more than $3,000 as a security deposit.
2. How should a landlord in Missouri store security deposits?
The security deposit law states that Missouri landlords must store security deposits in a bank or financial institution that has been insured by the federal government. They should outline what this storage is in the lease agreement.
3. Do Missouri landlords have to place security deposits in an interest-bearing account?
No, this is not a requirement in Missouri's security deposit law. However, if a landlord chooses to do so, then any interest accrued becomes their property. In other words, landlords are under no obligation by Missouri law to share the interest earned with the tenant. This does not apply to a government entity, such as housing authority acting as a landlord.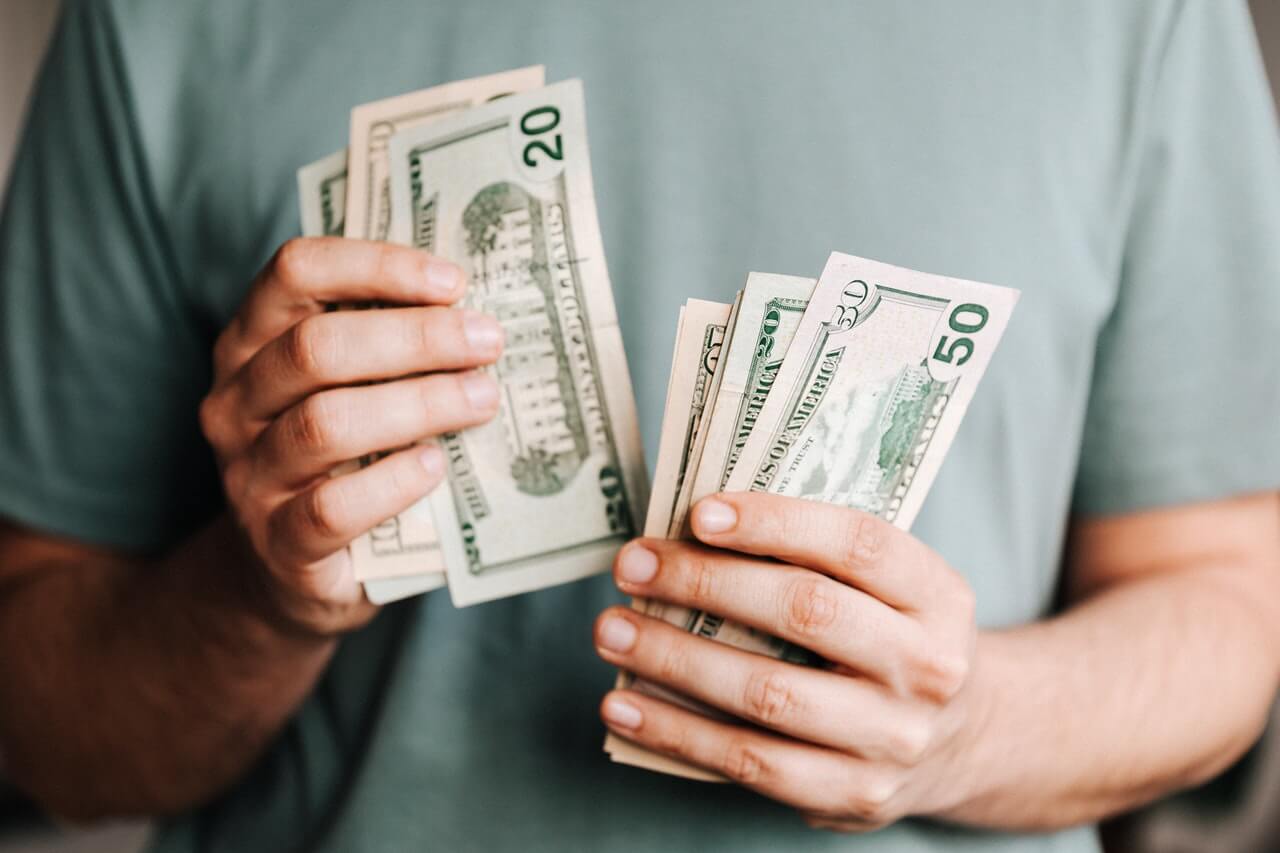 4. Under what circumstances can a landlord make deductions to a tenant's security deposit?
Landlords in Missouri can only legally make deductions from security deposits for the following reasons:
Nonpayment of rent.
Property damage exceeding ordinary wear and tear.
Financial loss arising from a tenant abandoning the rental unit.
Other serious violations of the lease or rental agreement.
5. Can a tenant use the security deposit to cover rent payments?
Under Missouri security deposit laws, a tenant cannot use the Missouri security deposit to cover any monthly rent payments. In the event a tenant attempts to do so, then a landlord would assume that the tenant has violated the lease by not paying rent for that month. This could result in a legal battle.
6. Under what circumstance can a tenant expect a full refund of their security deposit?
Most lease agreements require that a tenant return the rental property in the same condition they found it without exceeding normal wear and tear. If a tenant does this and leaves no rent or utility bills unpaid and there is no property damage exceeding normal wear and tear, then the landlord will not have any reason to withhold part or all of their Missouri security deposit.
7. What happens to the tenant's security deposit if the property changes ownership?
In this scenario, a landlord must do one of two things. Their first option is to return part or all of the security deposit to the tenant. Alternatively, they can transfer the deposit to the incoming owner, who then assumes full responsibility for the tenant's security deposit.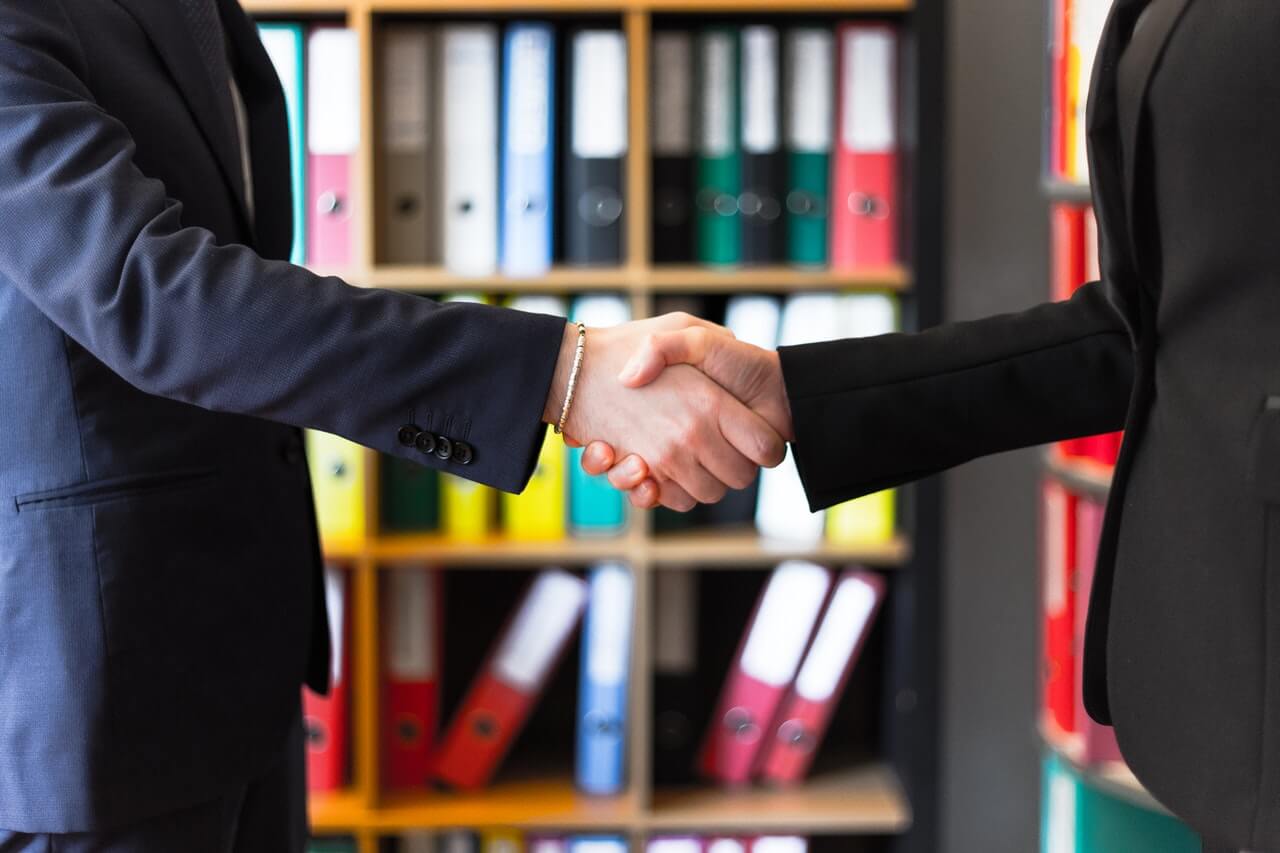 In this case, under Missouri's landlord-tenant law, the outgoing landlord must notify the tenant of the transfer in writing, providing them the information about the new owner and new storage of their deposit.
8. When should a landlord return a tenant's security deposit?
Similar to other states, Missouri requires that landlords return security deposits to the tenants within 30 days of the termination of the lease agreement. This must be the entire security deposit unless there are valid deductions.
If there are any deductions made to the deposit, then the landlord must provide the tenant with an itemized list of reasons why (ex- list of property damages) as well as the cost for each reason. On this statement of deductions, the landlord should include the amount of the remaining balance, if any.
If there are no deductions, the landlord will return all of the security deposit amount to the tenant within the stipulated timeframe.
9. Is a walk-through inspection necessary once a tenant moves out?
Yes, Missouri landlords must perform a walkthrough inspection after a renter moves out. The landlord is required to notify the renter in writing of when the walk-through inspection will take place. The landlord must deliver this notice either in person or to the tenant's last known address. Tenants have the right to be present during the walk-through inspection.
10. What happens if the landlord wrongfully withholds the tenant's security deposit?
Wrongfully withholding a tenant's security deposit is illegal and the landlord will face penalties for doing so. In most cases, a landlord that does this usually becomes liable for paying the tenant twice the security deposit amount. However, this does not apply to commercial property tenants.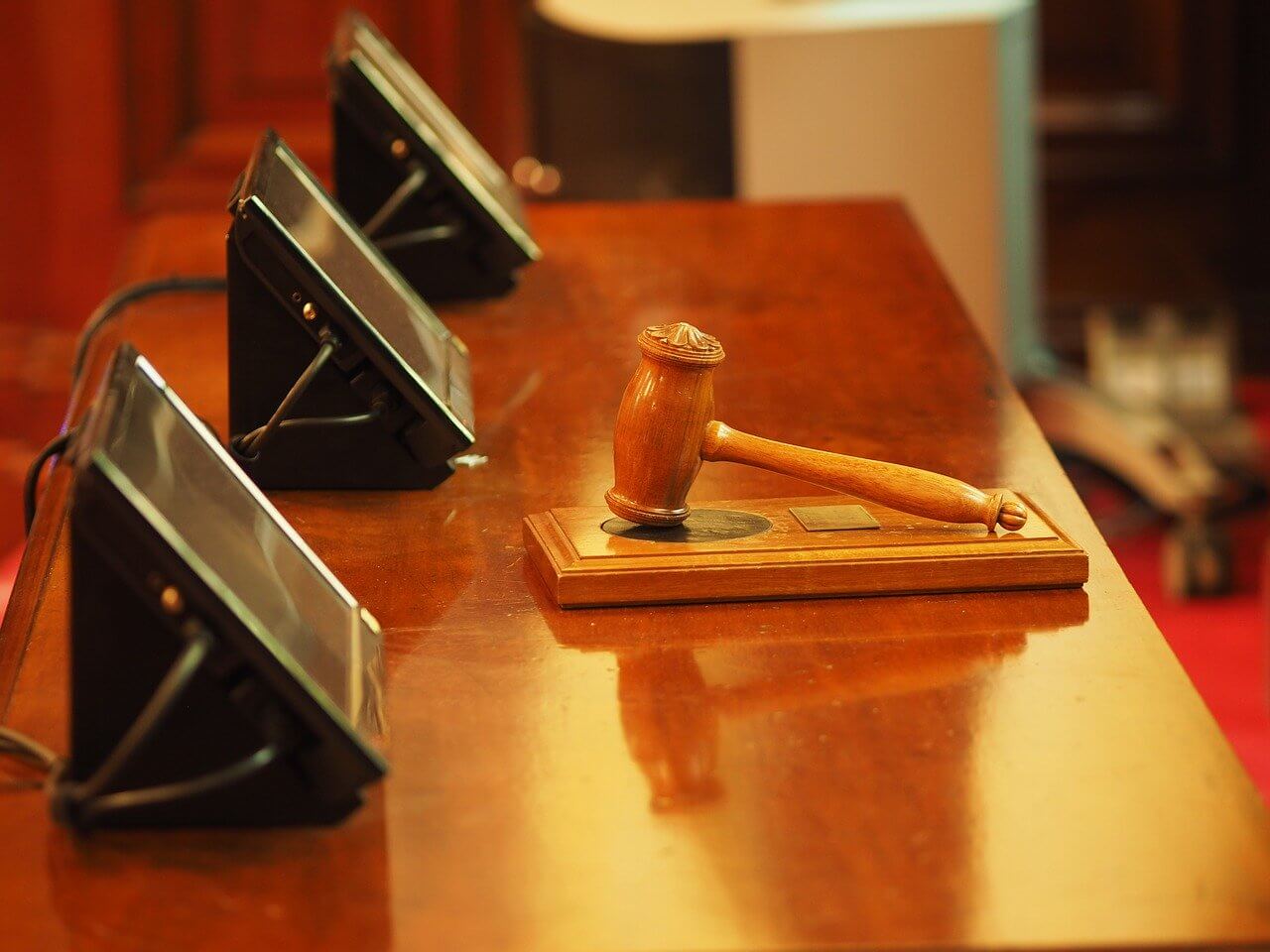 11. What is the difference between property damage and normal wear and tear?
Property damage is the negligent destruction of a rental unit caused during the course of the tenancy that can impact the property's value and functioning. Examples of negligent or careless property damage include:
Holes in the walls or doors.
Broken appliances or mirrors.
Mold due to tenant neglect.
Normal wear and tear, on the other hand, refers to the normal deterioration of a property due to use and age. Examples of this include:
Squeaky appliances.
Loose door handles.
Dirty blinds or curtains.
Needless to say, a tenant only becomes liable for repairing the damage that results from their carelessness or negligence.
Disclaimer: This blog isn't by no means a substitute for legal advice from a qualified attorney. If you need further clarification, please consider hiring the services of a qualified property management company, such as Real Property Group, or a licensed attorney.