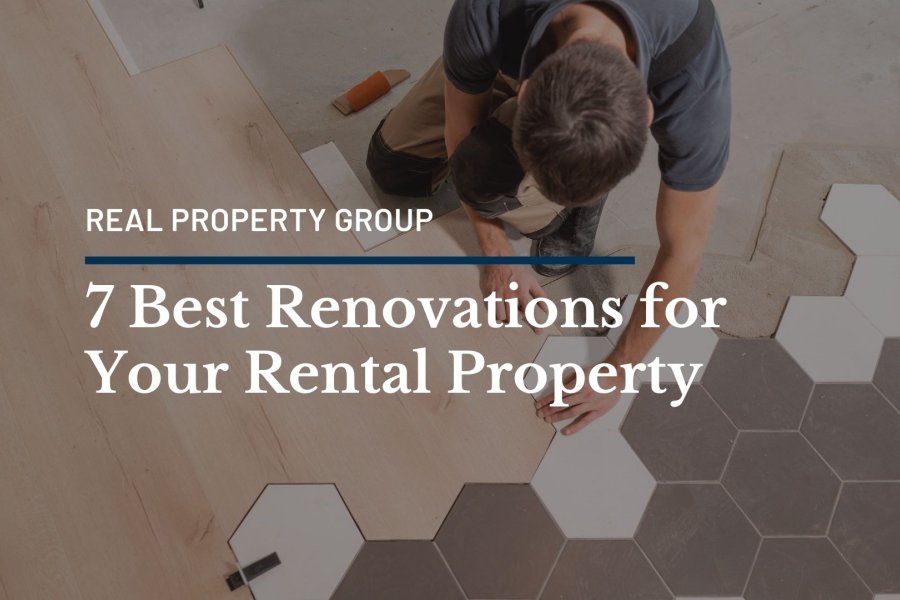 Want to maximize the return on your rental property? Well, one way is through renovations. If you do the right ones, you can substantially increase your property's desirability! A desirable property is the key to low vacancies, and low vacancies mean more of an income headed your way.
So, what are the top renovations for your rental property? Naturally, these renovations are the ones that have the best return on investment. Real Property Group has prepared a list to help!
1. Kitchen Updates
How your kitchen looks can make or break your rental unit's potential. Being the heart of a home, it's one of the things that prospective tenants prioritize. The following are some of the things you can do to make your kitchen stand out:
Add extra storage. Generally, kitchens never have enough storage. So, make every inch count by adding drawers and cabinets. It can greatly boost a tenant's happiness with the space
Lighten up your kitchen. When updating the look of your kitchen, it can be tempting to go with dark wood cabinets. However, those can prove counterproductive. Dark or wood cabinets tend to be dull and show dust quicker. Preferably, go with a bright color palette
Choose good-looking countertops. There are great options out there that won't cost you an arm and a leg. You can, for example, make a laminate countertop look high-end by doing a couple of things, such as picking a more premium pattern. It'll cost a few bucks more but it'll be totally worthwhile!
Replace dated appliances. These can bring down your kitchen's overall look while keeping energy bills high. So, if you have them, replace them with cost-effective and energy-saving ones
2. Bathroom Updates
The bathroom is another room that prospective tenants will pay attention to. If it looks like it was designed decades ago, it'll leave a poor impression.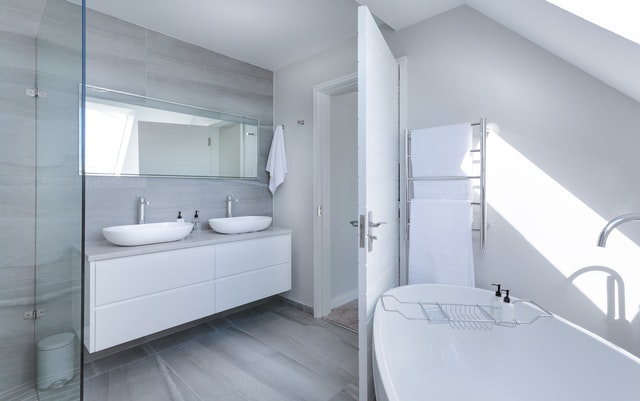 The following are a couple of things you can do to revitalize it:
Clean the grout. Grout can provide the best conditions for mold growth. Luckily, getting grout white again isn't a complicated process. You may only need some lemon juice and vinegar to get the job done
Swap the showerhead. This is an easy and inexpensive way to update the look of a shower
Change the toilet seat. This can bring about an instant change to your bathroom. You can get a new one for as little as $10 and its installation will fast
Change the lighting . If you have fluorescent lights, swap them for cooler ones. Bulbs labeled "daylight," "cool white," or "bright white" tend to be the best for bathrooms
3. A Fresh Coat of Paint
This is undoubtedly the easiest way to upgrade a property without breaking the bank. When done right, it can provide you with the best return on investment.
When choosing paint for a rental property, go for a color that provides a broad appeal. Neutral colors help prospective tenants visualize themselves living in a rental space. Examples of neutral colors include white, grey, and tan.
While you may be tempted to do the painting yourself, it may be best to hire a professional. This is especially true if your DIY skills are untested in the world of painting!
4. Brighten It Up
Want to instantly make a great impression on a prospective tenant? One way to do that is by investing in proper lighting. A home without proper lighting can feel small and even gloomy.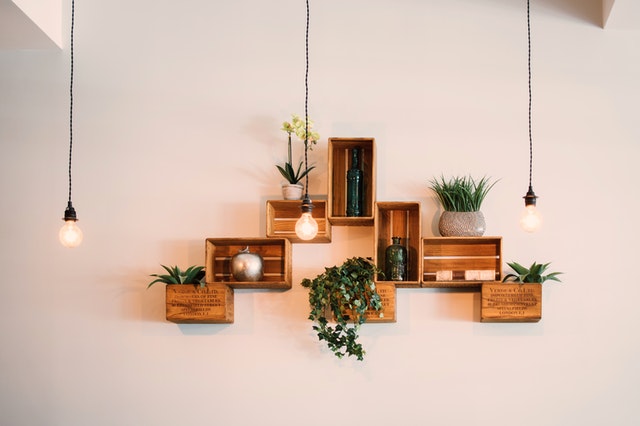 A great way to brighten up a home is by switching out the light bulbs. For the brightest, go for LED bulbs. They are not only the brightest but are also the longest-lasting bulbs.
Another thing you can do is add a few mirrors to your rental home. When positioned well, they create an illusion of more lighting sources and even space.
5. Flooring
Yes, renovations involving the floor of a home can be costly. Luckily, they tend to provide the best return on investment. In fact, according to HGTV , new flooring can have a return on investment of between 100 and 150 percent!
If you are working on a tight budget, your best bet would be to go for carpet flooring. On average, this should cost you anywhere from $2 and $7 per square foot.
However, if you have a decent budget to work with, then go for hardwood floors. They are natural and timeless and create an inviting and elegant environment. What's more, as a landlord, you'll be glad to know that they last a lifetime and are less likely to be damaged .
6. Curb Appeal
As you renovate your rental property's interior, don't forget about the exterior. The curb appeal of your house has the potential to take away all the gains you've done inside your home.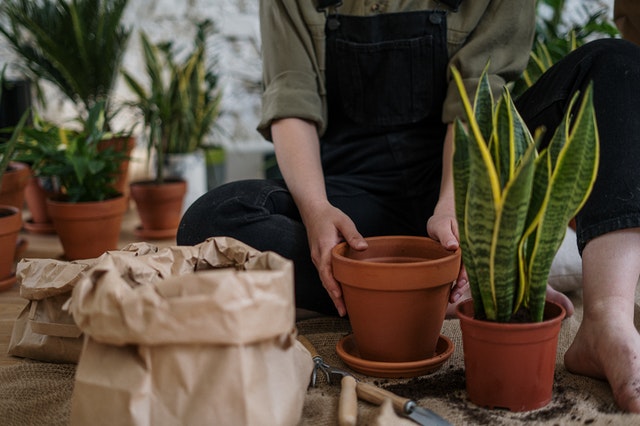 The following are a couple of things you can do to revitalize your home's curb appeal:
Give your house a dedicated clean
Landscape your yard. You can do things like planting trees and shrubs, adding mulch, and adding a walkway
Repaint the front door
7. Amenities
Investing in great amenities is one way of making your rental property stand out from the competition. Here's a list of amenities that can help you in that regard:
A dishwasher. Today's renters want convenience
A washer and dryer in-unit. According to a report compiled by the National Multifamily Housing Council , 77 percent of renters consider a unit with a washer and dryer to be highly desirable
A fenced-in yard for pets. The majority of Americans are pet owners, so adding this amenity will be popular among tenants
Off-street parking. Is your rental property located in a busy area? If so, this has the potential to hook a potential renter
Air conditioning. Warm months can be brutal. Providing your tenants with air conditioning can prove to be a big bonus
Bottom Line
These 7 renovations should help you get the most out of your rental property. You'll have an easier time renting out your property and get to enjoy low tenant turnover rates !
If you need help renting out your property, contact Real Property Group today! We can get your unit rent-ready in no time.