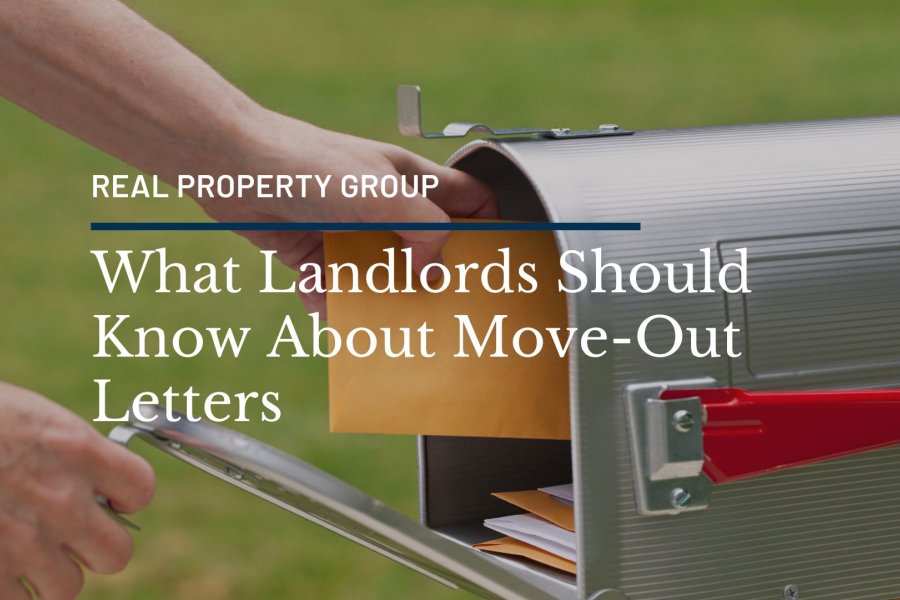 Among the many tasks a landlord has to complete is making sure they send their renters a move-out notice. This is a necessary part of being a landlord and it's a practice that impacts your bottom line.
Taking time to write a move-out letter protects you when a renter doesn't want to move. It informs the occupants of the last day of their stay and the state you're expecting your rental space to be in before the lease expires. When a unit is well-maintained, clean, and tidy as the least expires, marketing is easy and the space can be rented out again in no time.
At Real Property Group, we believe vacancies are best avoided. They can lead to maintenance and marketing expenses.
When your property is vacant, you're also dealing with screening tenants, coordinating repairs schedule property showings, creating a new leasing agreement, and promoting property listings on various platforms. So, managing a vacancy can take a huge portion of your time.
One of the best ways to avoid tenant turnovers is to ensure your tenant screening process is thorough. This leads to landing responsible renters right at the start. Having great tenants makes it easier to do the end-of-tenancy cleaning, ultimately shortening the gap between renters and earning consistent rental income.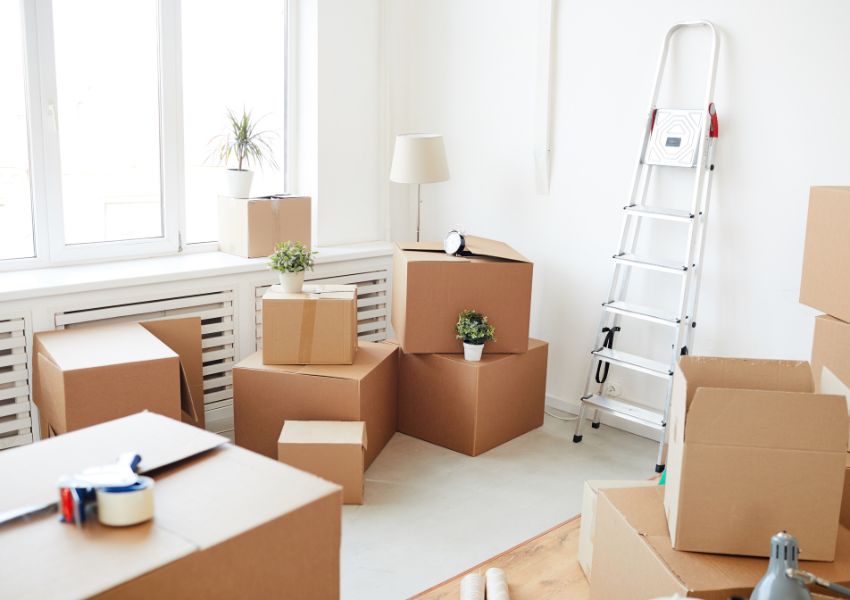 Why Is a Move-Out Letter Necessary?
After a tenancy expires, you and your renter can choose to extend it through a lease renewal or through a month-to-month lease. But if one of the parties does not wish to continue, a move-out letter must be given.
There are some states that require a move-out letter to be issued, even though both parties can see that the lease termination date is already written on the lease agreement.
Even if your State doesn't require you to send a move-out letter, it still serves a vital purpose: preparing your renter to move out. This method reduces future arguments and also informs the renter to start the end-of-tenancy cleaning as part of the required inspection prior to moving out.
When a tenant leaves, it can be a headache to think about sending a move-out letter but it can help a lot. If your rental space is given back in a great state then attending to repairs won't be necessary. You could even start accepting property showing requests right away.
What are the Benefits of a Move-out Letter?
Move-out letters offer plenty of benefits for both the landlord and renter by:
Building good faith between the landlord and tenant. Sending a move-out letter creates a positive impression and lets a tenant be aware of your gratefulness for occupying the rental space and for adhering to the rules set in the lease agreement.

Reduces conflict. Issuing a move-out letter guides the renters on what's expected from them, detailing their requirementsbefore they leave the rental unit

Gives ample time. A move-out letter given in advance helps your renter complete what's required from them.
Tips for Crafting a Move-out Letter
You shouldn't expect move-out letters to be similar to each other as each rental property differs from the next. So, you could consult with an attorney or property management company prior to handing tenants a move-out letter.
Here are tips that can get you started:
Make sure that the date of delivery is stated whether you send the move-out letter through email or in person
Don't forget to provide your contact information
Be specific and communicate clearly about the move-out date and include a reason
State the inspection requirements
Write down the move out date and other important dates
Leave detailed instructions on the turnover of keys
Include information if there's an attachment to the letter, such as a property move-out checklist
Discuss the security deposit refund process
When to Send a Move-out Letter
The ideal period for sending a move-out letter depends on your local and state laws. You should check the current regulations governing move-out policies in your area. You can also seek advice from a real estate expert to determine the proper notice period before you send in a move-out letter to your tenant.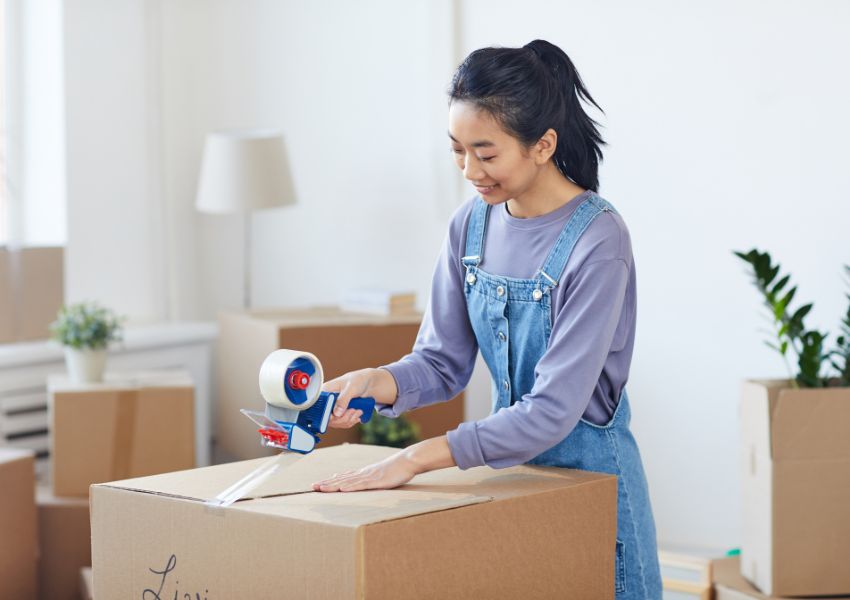 Move-Out Letter or Eviction Notice?
It can be puzzling for landlords to know the difference between a move-out letter and an eviction notice. Though there are endless reasons for renters to move out, it must be noted that a move-out letter is different from an eviction notice.
When a renter breaks the leasing agreement, an eviction can occur and the landlord must comply with the legal way of proceeding. The process of evicting a renter can also differ per state and it's best to consult with a legal expert to ensure that you're doing things according to the legal process.
Preparing a Move-Out Checklist
Prior to a tenant leaving the rental property, a landlord should provide a move-out checklist where the tenant's responsibilities are outlined. These tasks largely differ depending on the landlord and rental property type.
The checklist can provide more information on how the renter can get back the security deposit refund. Landlords must be able to determine if damages result from normal wear and tear or from tenant abuse or neglect. Deductions can't be made if it's due to natural wear and tear and depreciation.
Bottom Line
Writing and sending a move-out letter before the lease expires is good practice. But a move-out letter can only do so much, it's best to properly screen your tenants at the start so you end up with a well-maintained rental space that easily attracts new renters.
The best way to accomplish this is with the help of an experienced property management company like us at the Real Property Group. We are a full service property management company able to provide you with great services that can make your investment grow. Contact us today for more information!