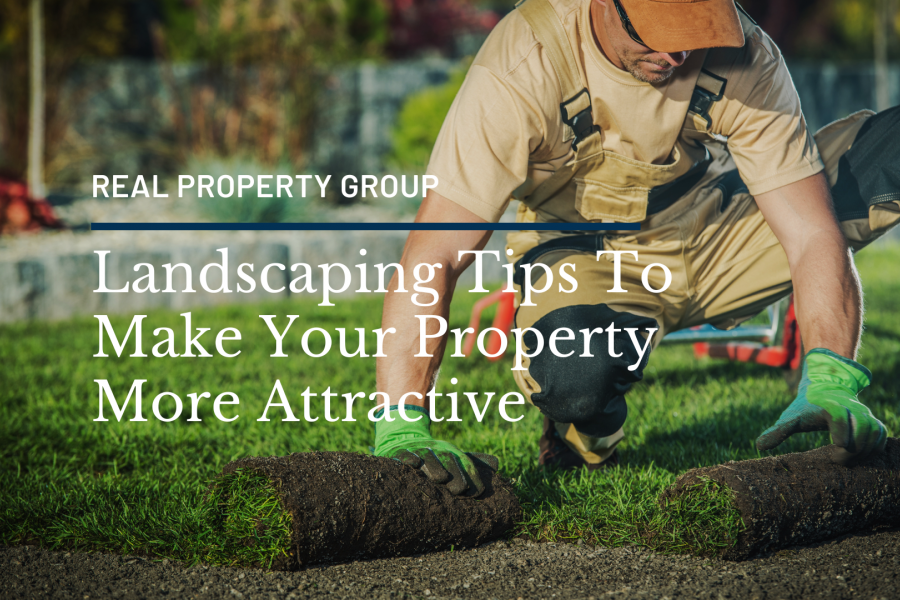 Whether it is a single family home, duplex, or apartment complex, adding pleasing landscaping can make your property more attractive and add to its curb appeal. It helps attract quality tenants.
Many landlords looking to put their property up for rent don't view landscaping as a good investment. However, one study by a horticulturist at Virginia Tech found that a well-landscaped home had a price advantage of 5.5 to 12.7%.
While landscaping can add value to your property and attract tenants faster, there's a balancing act between beauty, functionality, simplicity, and cost efficiency.
Let's go over a few ways you can make a good investment with attractive landscaping.
Keep It Simple
For landlords, the home's exterior is about striking a balance between style and the amount of landscape maintenance for the rental property. When in doubt, it's best to keep it simple.
Allow the outdoor space to be neutral to help keep tenants happy and comfortable in their homes. Avoid using personal embellishments like statues, specialty plants that require much attention and care, signs, or other yard ornaments.
Add native plants that are hardy and don't require a lot of watering, and make sure the plants you choose are safe and non-toxic.
While colorful flowers can make a property more attractive, adding several flowers to a rental property is not always practical. Flowers can help bring in tenants, but new tenants likely won't want to tend the flowers once they move in.
Focusing on maintaining a healthy lawn rather than filling garden beds with seasonal plants will give you a better return on investment. Tend to your lawn's health by mowing high, feeding it often, reseeding seasonally, and watering regularly.
Consider hiring a professional lawn care company to make it easier to maintain the health of the grass on your property.
Add Edging to Your Garden Borders
Edging helps define your planting beds from the lawn and other areas of the yard. It also adds a physical barrier that helps prevent grass and weeds from creeping into your flower beds and gardens.
Garden edging comes in a variety of materials. You can shovel a physical edge to create your garden bed, or use metal, rubber, plastic, stone, or brick to define the garden border.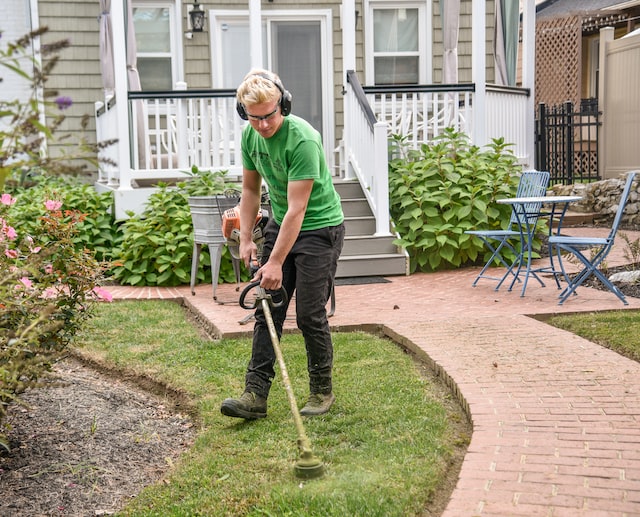 Add Mulch to Your Gardens
Spreading fresh mulch adds contrast between your lawn and garden beds. Mulch helps the garden look maintained, aids the soil in retaining moisture, and assists in weed control.
Maintain Trees
Trees can make a property look stately and cared for, or they can make it look dilapidated and ignored. It's essential to maintain healthy and happy trees.
Pruning diseased, dead, and dying limbs helps the overall health of a tree and allows more air and light between the limbs, preventing disease. If trees aren't cared for properly, they look like a liability rather than an asset.
Before you plant new trees on your property, do your homework on the species. Some trees can grow very large and won't work well on your property, and some species may have messy seed pods that will become a hassle for tenants.
Improve the Front Walkway
Pulling weeds from cracks, sweeping walkways of dirt and debris, and power washing stains from concrete and brick are simple ways to boost the curb appeal of your property and help it look more appealing to tenants. If you don't have good walkways, consider adding some.
Add Landscape Lighting
Landscape lighting can make a garden appear bigger and highlight unique features your property has to offer. Lighting adds visibility, beauty, and charm to the yard, making it look functional even in the dark.
Tenants will appreciate landscape lighting as an aesthetically pleasing addition and a crime deterrent, making it more difficult for criminals to lurk in the cover of darkness.
Install an Irrigation System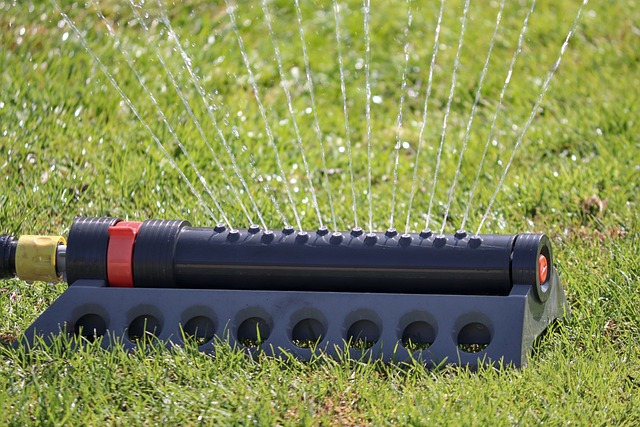 An irrigation system can improve the appearance of your property's landscape with minimal effort.
An irrigation system will be handy if you don't want to worry about hiring someone, involving tenants, or keeping up with watering the landscape on your rental property.
Drip irrigation systems or soaker hoses can work well in flower beds, while smart sprinkler systems are helpful for the lawn.
Add an Outdoor Seating Area
When deciding on renovations for your rental property, consider investing in outdoor areas.
A seating area, deck, or patio are great ways to show off the functionality of outdoor space and make the property more appealing to quality, long-term tenants.
The return on your investment in outdoor spaces can depend on current rental trends in your area. Do your homework and understand your market before investing money in more expensive landscaping projects.
Renters and Landscaping
Attractive, low-maintenance landscaping and smart investments in improving your property will help attract tenants who are willing to pay more.
A professional lawn care company will help your landscaping look great and save you from worrying about how renters care for the yard. Ensure to tell tenants about the landscaping services you offer and add the upkeep cost to the agreement when pricing your rental home.
If you allow tenants to care for the landscaping themselves, make sure you go over city ordinances regarding the length of grass and the amount of debris the yard is permitted to have. And explain any homeowner association requirements and expectations concerning landscaping and the property's exterior.