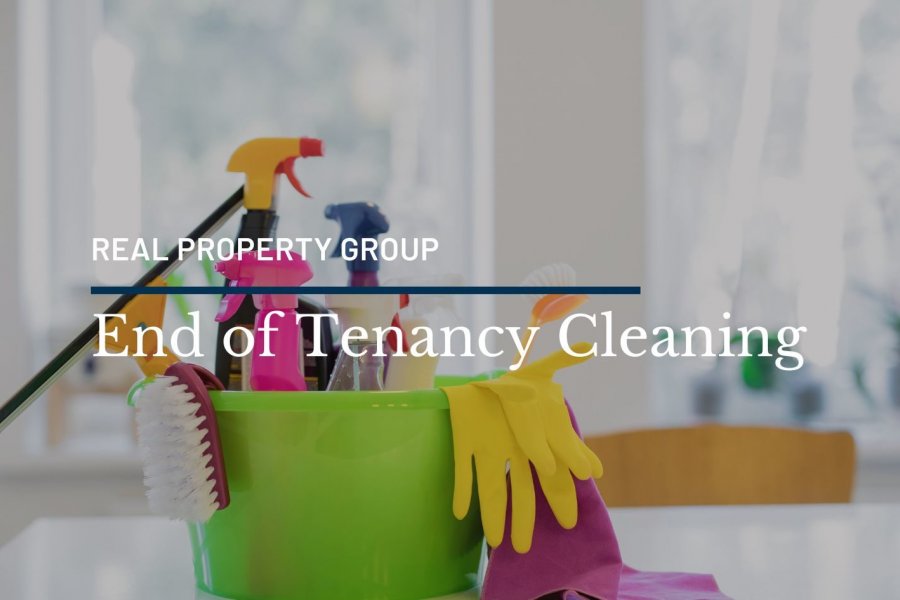 When a tenant leaves a rental property in good condition, it becomes easier for a landlord to rent it out. Prospective tenants will find the rental unit more desirable, which can reduce your vacancy rate.
This is why it's important to include a clause in the lease agreement that states the condition a tenant needs to leave your property in. In this article, you'll learn what end of tenancy cleaning means and how it will help you run a successful rental business.
What is End of Tenancy Cleaning?
End of tenancy cleaning is the cleaning that a tenant needs to do before vacating the property. Most landlords require that tenants leave the rental unit in the same condition they found it in, factoring in normal wear and tear.
Before moving out, the tenant needs to thoroughly clean their rented home as part of their lease obligations. They need to clean every area of the property, including the appliances, furniture, walls, carpets and floors.
Why Is It Important for Tenants to Do an End of Tenancy Cleaning?
End-of-tenancy cleaning ensures that the property is in the same condition it was in when the tenant first moved in. Aside from thoroughly cleaning the rental unit, the tenant might also be responsible for repairs if the damage is due to negligence or improper use.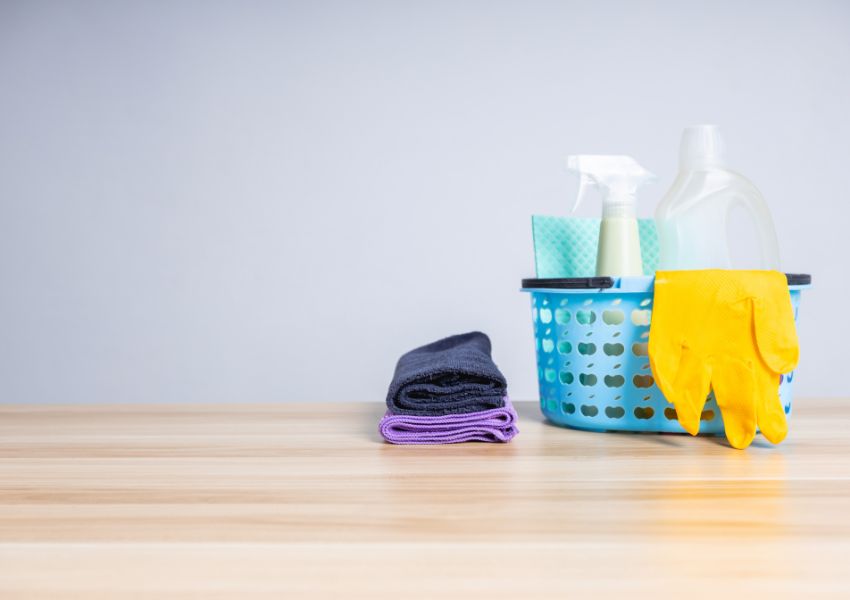 You might be able to hold the tenant liable for failing to return the property in good condition. For example, you might make appropriate deductions from their security deposit.
How Clean Is Clean in Regards to End of Tenancy Cleaning?
As a landlord, you can only expect the tenant to leave your property in the same condition they found it in, minus normal wear and tear.
To avoid argument and legal disputes, we suggest creating a move-in checklist. Include the condition of all areas of your property on the checklist, so tenants can refer back to it during the end of tenancy cleaning.
What Exactly Is 'Normal Wear and Tear'?
Normal wear and tear is the gradual deterioration that occurs to a property over time due to normal use by a tenant. The following are examples of normal wear and tear that can occur on your property:
Fading carpets from daily use.
Fading curtains from sunlight exposure.
Small scuffs on linoleum or hardwood floors.
Warping of windows or doors.
Dirty grout around floor tiles.
Landlords are responsible for damages due to normal wear and tear. Tenants are only liable for damages exceeding normal wear and tear, including: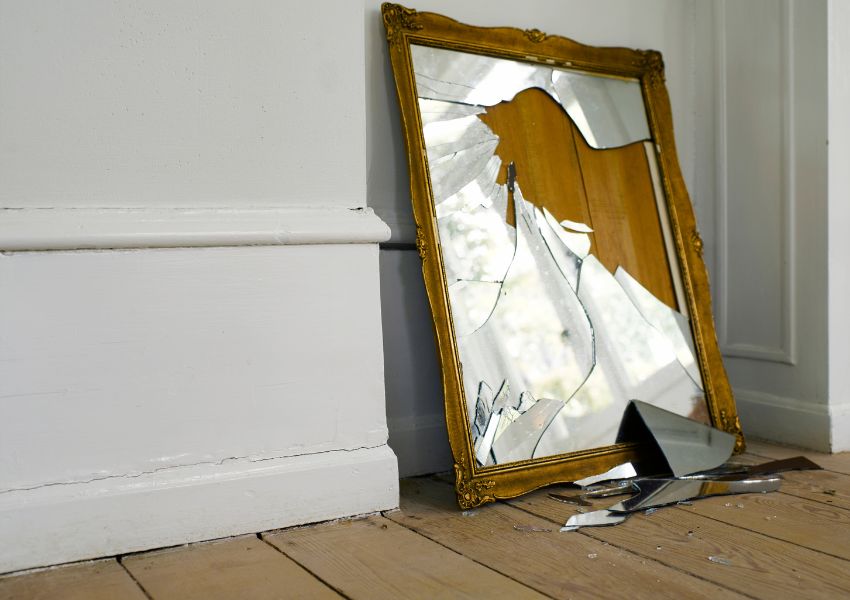 Torn carpets or carpets urinated on by a pet.
Holes in doors or walls.
Missing tiles.
Ripped curtains or blinds.
A missing door or window.
A smashed bathroom mirror.
How Much Can a Landlord Deduct From a Tenant's Security Deposit for End of Tenancy Cleaning?
As a landlord, you have a right to make appropriate deductions from a tenant's deposit for a legitimate reason. How much you deduct from a security deposit will depend on the extent of the property's uncleanliness or damages.
Once you've made the proper deductions for cleaning service fees and repair costs, Missouri security deposit laws require that you send the tenant an itemized list. You also need to return the remaining portion of the deposit back to the tenant within 30 days.
Do Missouri Landlords Need to Do a Walk-Through Inspection After a Tenant Moves Out?
Yes! You need to do a walk-through inspection after the tenant vacates the unit. The property inspection will help you determine the extent of any damage done to the unit and whether security deposit deductions will be necessary.
Your tenant also has a right to be present during this inspection. Notify them of the inspection in writing and the date you intend to carry it out.
What Should a Landlord Include in an End of Tenancy Cleaning Checklist?
You can give your tenant an end of tenancy checklist once they notify you they'll be moving out. You can also use the end of tenancy checklist while getting your property ready for its next tenants. Make sure all areas of your property are in great condition, including:
Walls, Doors and Ceilings
When cleaning these areas, make tenants: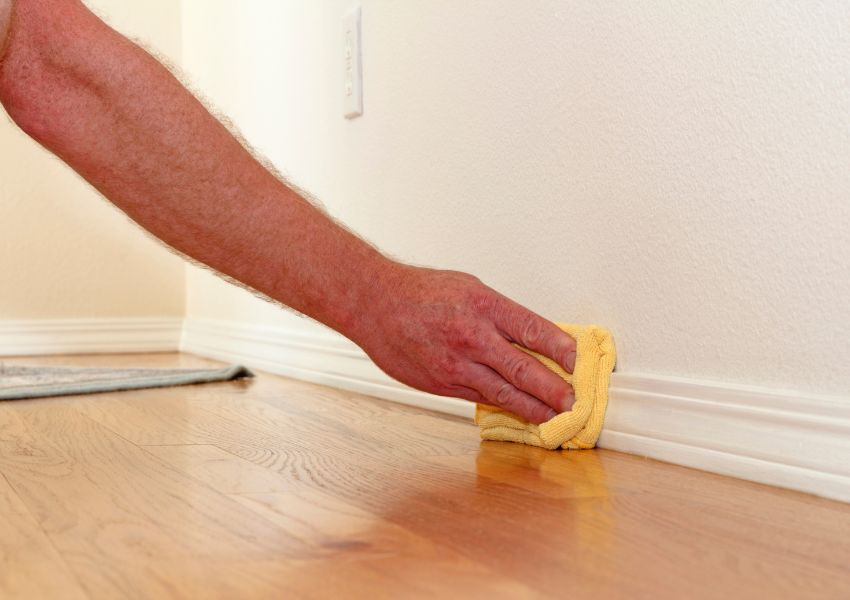 Touch up paintwork if necessary.
Wipe electrical sockets and switches.
Dust any cobwebs from the ceilings.
Dust and clean window frames and sills.
Clean all windows and walls.
Wipe door handles and surfaces.
Fittings & Furniture
During end of tenancy cleaning, make sure tenants:
Clean the shelving, wardrobes, and cupboards.
Clean the curtail rails and picture frames.
Dust and polish sideboards, desks, and tables.
Clear out and vacuum the sofa and cushions.
Bathrooms
It's important bathrooms are cleaned thoroughly, so make sure tenants:
Clean and polish the bathtub, taps, and fittings.
Clean the toilet.
Remove any grout or mold from the tiles.
Clean the shower doors and tray.
Clean the shower rails or radiators.
Kitchens
All areas of the kitchen need to be deep cleaned, including: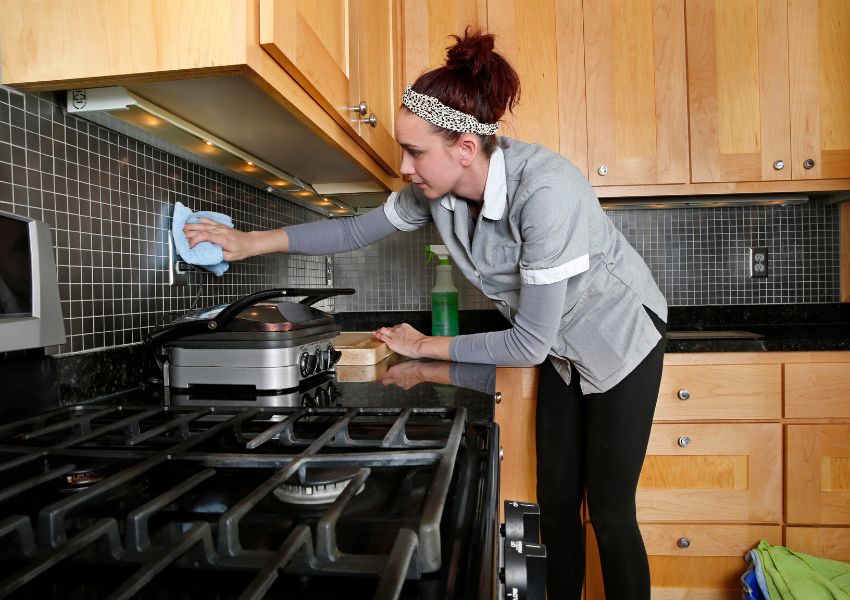 The oven. Also be sure it's degreased.
The floors.
All appliances.
Any supplied cutlery.
The microwave.
All drawers, and cupboards.
The kitchen sink.
Other Areas
Other areas to include in an end of tenancy cleaning checklist include the carpet, any common areas and the property's exterior.
Bottom Line: The Importance of End-of-Tenancy Cleaning
Overall, you want your property's condition to leave a good impression on any prospective tenants. Thorough end of tenancy cleaning will reduce your vacancy rates by helping you attract more interest from prospective renters.
Do you still have questions about end of tenancy cleaning? Or, do you need expert help in managing your Missouri rental property? If you do, Real Property Group can help.
We're a reliable and professional property management company dedicated to the success of the landlords we work with. Get in touch with us today at (573) 818-3824.