Are you thinking of moving to Missouri? Located in the Midwest, you might love the idea of its classic, friendly atmosphere and being at the crossroads of many states bordering Missouri, providing easy travel opportunities.
Known as the Show Me State, Missouri also offers rural areas as well as urban areas like Jefferson City.
But what about the details? As we all know, there's more to moving than just a state's reputation and location. If you want to experience what Missouri has to offer, read the following pros and cons before making your final decision to move!
As outlined by Real Property Group, here are the advantages and disadvantages that Missouri presents to its residents:
PROS
Strong Job Opportunities
Jobs can be hard to come by in other states, but not in Missouri. The Show Me State scores below the national average for unemployment. You can easily land great jobs here, especially in urban areas. If you want to start anew without the struggle of finding employment or good health care, Missouri is the place to move to.
Industries that have a strong presence in Missouri are aerospace, publishing, agriculture, biotechnology, and more. Starting a new career and creating a monthly budget would be easy to do here, given its booming levels of employment. Washington University, which is a top university in the country, also has degrees to pursue for any academic pursuit.
Slow-Paced Life Experience
Life in Missouri is known to be relaxed, and the locals often have a laidback lifestyle. People have time to engage in long conversations and be hospitable and caring. As a Missouri resident, living here means being able to enjoy a tranquil and slow-paced lifestyle with low crime rates.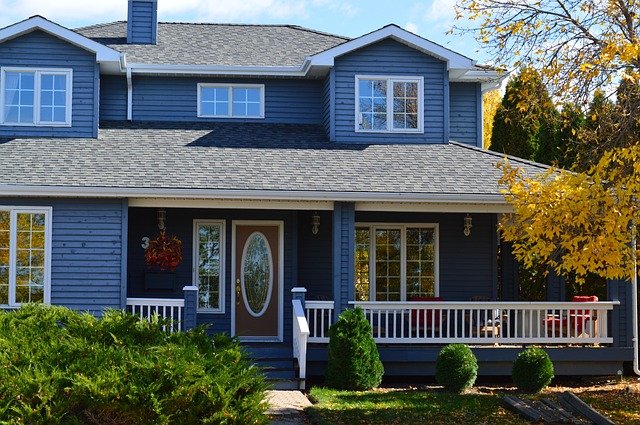 If you've had enough of dealing with the stress of the hustle and bustle in crowded areas, you'll feel right at home in Missouri. This peaceful environment can represent an enhancement to your quality of life. Even St Louis and Kansas City, with their more concentrated populations, have a relaxed feel compared to other larger cities. You have more time to slow down and explore your personal interests.
So, if you don't love a big busy city, you'll love living in Missouri.
Rich Variety of Outdoor Activities
Outdoor enthusiasts that call Missouri home, will enjoy the options when it comes to outdoor recreation in Missouri. The Missouri River is a hotspot that can provide Missouri residents with enjoyable activities. Some activities you can enjoy at the Missouri River or Mississippi river with family and friends are boating, bird watching, camping, kayaking, fishing, hiking, and biking.
Parks worth exploring in the Show Me State are Ponca State Park, Mark Twain National Forest, Niobrara State Park, and the Lewis & Clark Recreation Area. The Ozark mountains are quite famous and there is even wine country for you to explore. You can also visit the following interesting nature centers:
Lake Springfield Park, Boathouse and Marina
Springfield Conservation Nature Center
Dogwood Canyon Nature Park
Fantastic Caverns
Busiek State Forest and Wildlife Area
Ha Ha Tonka State Park
Bennett Spring State Park
Greer Springs
Mina Sauk Falls Trail
Boze Mills Spring
Crystal City Underground
Marble Creek in Mark Twain Forest
Lower Cost of Living
Another benefit when living in Missouri is its afffordable living. It even earned the 10th spot in the U.S. for affordable living and, as a result, is well below the national average for cost. You can enjoy affordable utilities, groceries, rental fees and other necessities. Housing prices and housing costs are lower as well. They also have a progressive income tax system which contributes to the low cost of living and a lower median home value compared to national averages.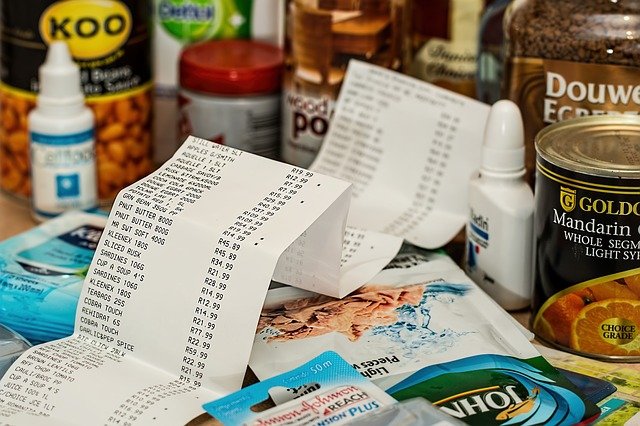 While Missouri generally has a lower average household income compared to some other states, it's still easy to have more in savings at the end of the day. Living in a very affordable area means you're not pressured when it comes to paying for your day-to-day living expenses. Meaning you can save money, even in the bustling Kansas City metro area.
Availability of Attractions
By living in Missouri, you have access to many cultural attractions that give you a glimpse into the state's rich history. You can take advantage of the abundance of museums, theaters, and national parks with friends. Admire all the interesting architecture the cities have to offer and find time to immerse yourself in the entertaining attractions Missouri provides to both visitors and residents. And you can't forget the famous Kansas City barbecue or the benefits of Missouri being the live country music capital!
Some of the quaint and charming attractions in Missouri are the Boat Henge, Jesse James Home Museum, and the Wonders of Wildlife Museum. Living in Missouri, you'll also find yourself close to Lee's Summit and the greater St Louis metropolitan area.
Missouri's second largest city, St Louis, offers attractions such as the St Louis Art Museum, the Missouri Botanical Garden, the St Louis Science Center and the St Louis Zoo. St Louis also holds the Gateway Arch, a free attraction for tourists. Stand on its observation deck and marvel at the impressive vista packed with unique bridges and green parks.
Friendly Community
We all naturally gravitate towards warm and friendly people. In Missouri, it's not hard to find this, given the cheerful social scene. This is easily recognizable in rural towns, but it can also be expected in urban areas.
Missouri also takes up many positive causes. For example, they promote autism-friendly cities as a way to bid for its awareness and education, age-friendly programs, bicycle-friendly programs and walk-friendly programs.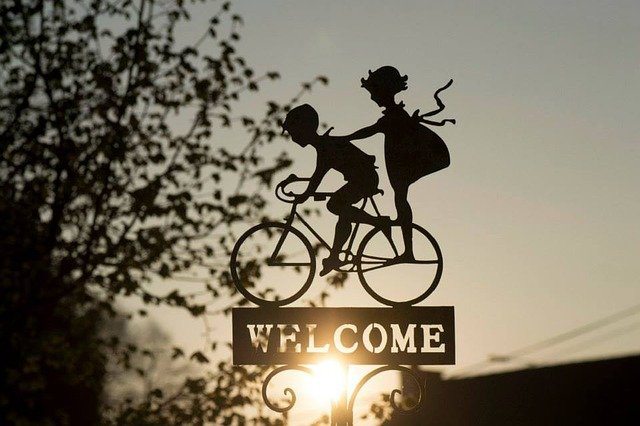 As you can very much see, friendliness is big here! This attracts plenty of people to the wonderful cities that offer opportunities to settle down or go adventuring. Property crime and general crime rates are also low in Missouri.
Central Location
Missouri's central region is highly beneficial for entrepreneurs. They can reach a good number of customers from this area. In fact, that's one of the prime reasons that major businesses have their presence in this state! Logistics is essential to ensure rapid transport and commutes.
Columbia College is also easily accessible to students in the area.
Fewer Traffic Issues
Traveling in your car won't be a hassle in Missouri. In the large city of Kansas City, the average commute is less than just 23 minutes each way. Compared to other states in the U.S., that's a very quick commute time. Traffic is often the culprit for commuter stress, but this is not applicable in Missouri.
With that being said, Missouri has poor quality roads. Missouri ranks 10th for worst road conditions in the United States of America.
CONS
While Missouri has more than enough advantages, there are a few downfalls like any other state. It's best to be aware of them to get a full view of your choice.
Weather Conditions
Even if one gets to experience the four seasons in Missouri, you'll still be exposed to the area's humid and hot weather. Some can find this difficult to live in. However, if you prefer this type of weather, you won't have much adjustment to do!
Apart from the humidity, Missouri also tends to have plenty of rainy periods. The existence of thunderstorms are also to be expected. In winter, ice storms and snows are quite normal. You'll have to be ready for a wide array of conditions.
Pest Management
Living in Missouri, wildlife presence is considerable. You can easily spot beavers, squirrels, armadillos, and possums.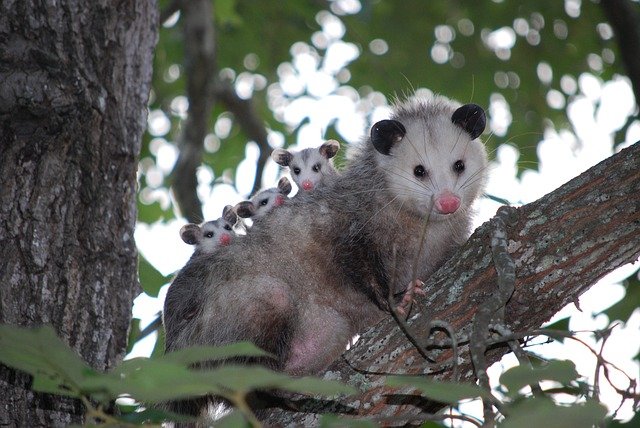 However, wildlife comes with its fair share of less pleasant animals too. Rodents, termites, different types of biting insects, and ticks also exist here. So it's best to have a pest management plan ready if you're considering settling in Missouri.
Lack of Sports Teams
This might be an odd one to consider, but for some it's a factor that's hard to swallow! Missouri's professional sports teams frequently relocate or don't have teams in certain sports. If you're an avid sports fan, you too can complain about this fact like the locals currently do. You might miss rooting for a solid state team and in different sports.
However, if you enjoy football, the Kansas City Chiefs are who you can root for and if you are a baseball fan, the St. Louis Cardinals could be your team.
Bottom Line
So, there you have it: the benefits and drawbacks of moving to Missouri. It's important to research beforehand to ensure you're making the right decision. Missouri has a lot going for it, especially in the realm of recreational opportunities and a friendly atmosphere. And, it's perfect for those who don't like big cities or with a lower median household income, as even St Louis or Kansas City aren't too busy and have lower housing costs.
Find ways to embrace the cons of living in Missouri, since the pros run plenty. At the end of the day, no city is ever perfect, but you can maximize the strengths of a place so that it works to your advantage! Missouri offers a good quality of life to its residents and a generally low cost of living.